2021-May-11 21:48
Politics
2021-April-10  12:29
Spokesman: Iran to Punish Ship Attack Perpetrators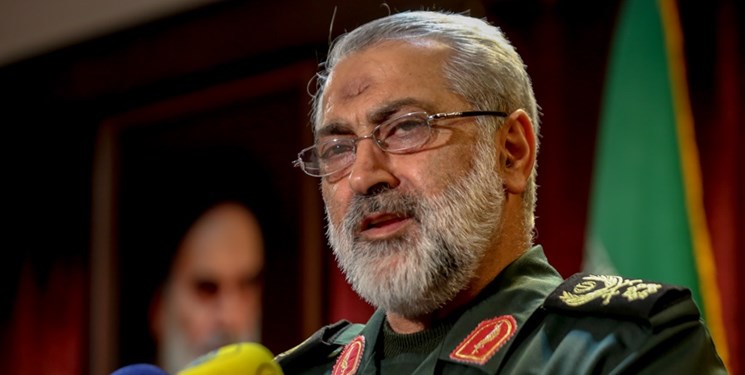 TEHRAN (FNA)- Spokesman of Iran's Armed Forces Brigadier General Abolfazl Shekarchi said that after conducting an investigation into the attack against 'Saviz" ship, Tehran will respond to the perpetrators.
"The Islamic Republic of Iran will not react to the attack on the ship until the end of investigation," General Shekarchi said, assuring that Iran will show the appropriate response to the perpetrators.
"The United States and the Zionist regime have allies in the Persian Gulf and throughout the region that they are actually cooperating with," he said, adding that undoubtedly, the US is involved in every attempt to weaken and harm Iran.
A US official told The New York Times that Israel notified the US that Israeli forces attacked the Iranian ship around 7:30 a.m. local time on Tuesday April 6. Israeli officials have not yet confirmed the report.
The Iranian foreign ministry on Wednesday confirmed blast at the country's logistical ship, Saviz, in the Red Sea, but said the source of the explosion is yet unknown.
"Iranian-flagged ship, Saviz, was slightly damaged in an explosion at the Red Sea near the coasts of Djibouti on Tuesday around 6:00 AM local time. Its origin and causes are under investigation," Foreign Ministry Spokesman Saeed Khatibzadeh said on Wednesday. 
"According to a previous official announcement and coordination with the International Maritime Organization as the reference body, the Saviz civilian ship was stationed in the Red Sea region and the Gulf of Aden to provide maritime security along the shipping lines and to fight pirates," he added.
"This ship practically acted as a logistics station of Iran in the Red Sea, and therefore specifications and mission of this ship had previously been officially announced to the organization," the spokesman noted.
He voiced pleasure that fortunately, no casualties were reported as a result of the incident, and said, "Technical investigations are underway into how the incident happened and its origin."
"Iran will take all necessary measures through international authorities in this regard," he stressed.