2021-July-29 14:50
Politics
2021-April-12  11:27
Tehran, Baghdad Sign 5-Year Labor Cooperation Document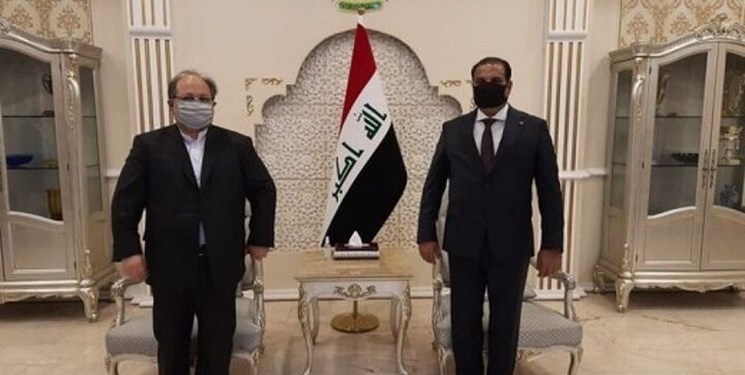 TEHRAN (FNA)- Iranian and Iraqi ministers of labor signed a joint cooperation document for cooperation in the fields of labor education, development, and social affairs.
Iran's Labor Minister Mohammad Shariatmadari and his Iraqi counterpart Adel al-Rikabi inked a document for 5-year cooperation in the field of labor and relevant areas.
Shariatmadari said that Iran is after expanding relations with Iraq in every field.
He expressed the hope that the implementation of the program will provide both nations with more jobs.
Al-Rikabi, for his part, said that the Iranian minister's visit to Iraq was in line with mutual cooperation agreements between the two ministries.
"Improving services for the disabled and expanding social security are among the issues covered by the program," he said.
Shariatmadari arrived in Baghdad on Sunday morning and is to sign some cooperation agreements with Iraq on his three-day visit.
He said on Sunday that his ministry is seeking to promote bilateral relations with Iraq via the 5-year document, adding, "Ministry of labor will concentrate on expanding Iran's export markets, especially in neighboring countries."
"Signing of a five-year document with the Iraqi ministry of labor had been on Iran's agenda for a while," the minister said, adding that Tehran and Baghdad have finalized this document.
According to him, petrochemicals, pharmaceuticals, materials, and construction metals are among the main issues on which Iran and Iraq will be focused in their talks.