2021-May-18 18:25
Politics
2021-April-13  12:42
FM Calls Natanz Incident N. Terrorism, War Crime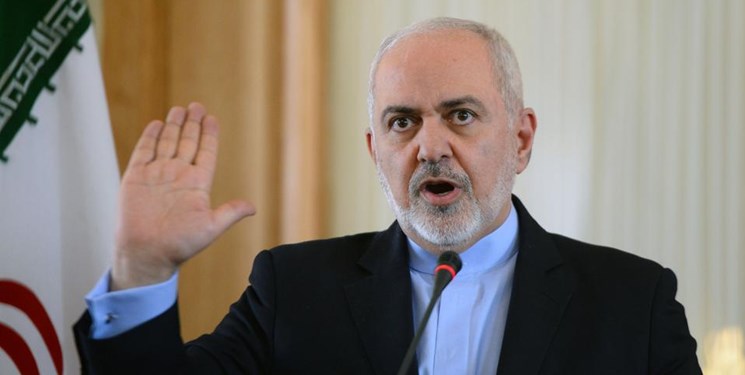 TEHRAN (FNA)- Iran's Foreign Minister Mohammad Javad Zarif said the incident that caused destruction at Natanz nuclear facility was nuclear terrorism and war crime.
Zarif, in a series of tweets addressed to the UN Secretary General Antonio Guterres, informed him of the recent incident that caused damages in Natanz nuclear enrichment complex, and described the act as nuclear terrorism and war crime.
He reiterated that after verification of the US removal of all anti-Iran sanctions, his country will stop remedial measures concerning the Joint Comprehensive Plan of Action.
After timely verification of removal of all US sanctions, Iran will respond by stopping all remedial measures—which will now take a significant upward leap following this latest terrorist sabotage.https://t.co/qZ0EefF0FW

— Javad Zarif (@JZarif) April 12, 2021
If US wants to avert consequences of this foolish gamble, it must cease to consider economic terrorism perpetrated by Trump or recent nuclear terrorism as negotiating leverage & remove all sanctions imposed, re-imposed or relabeled since the adoption of the JCPOA.

— Javad Zarif (@JZarif) April 12, 2021
I wrote to UNSG:

Deliberate targeting of a safeguarded nuclear facility—w/ high risk of indiscriminate release of radioactive material—is nuclear terrorism & a war crime

Israel threatened and now boasts about action to prevent restoration of JCPOA after US election. pic.twitter.com/gMstxI4DfD

— Javad Zarif (@JZarif) April 12, 2021
In relevant remarks on Monday, Zarif said that his country will take due measure against Israel for sabotage against its nuclear activities, adding that Natanz facility will be constructed stronger than before.
"Iran will not allow them [Israelis] and will take revenge for these actions on the Zionists," Zarif said, and stressed that Natanz nuclear facility will continue its work with stronger building and machines.
He made the remarks in his meeting with the members of the Iranian Parliament's National Security and Foreign Policy Committee on Monday, saying that this act will strengthen Iran's position in the negotiations.
The minister stressed the need for proper protection of facilities and nuclear scientists.
Zarif said that the Israeli officials had explicitly stated that they would not allow progress in lifting the oppressive sanctions but they will be responded to by further nuclear progress.
"The negotiating parties should know that if they used to face enrichment facilities with first-generation machines, now Natanz can be full of advanced centrifuges with multiple enrichment capacities," he went on to say.
Kamalvandi told FNA that an incident took place in a part of the electricity distribution network of Shahid Ahmadi Roshan facility in Natanz, adding, "Fortunately, the incident did not cause any human injuries or pollution."
The spokesman stressed that the causes of the accident are under investigation and further information will be announced later.
The Natanz Fuel Enrichment Plant, covering 100,000 square meters and built eight meters underground, is one of several Iranian facilities.