2021-May-18 18:33
World
2021-April-13  12:37
Doctor Testifies George Floyd's Death Was 'Absolutely Preventable'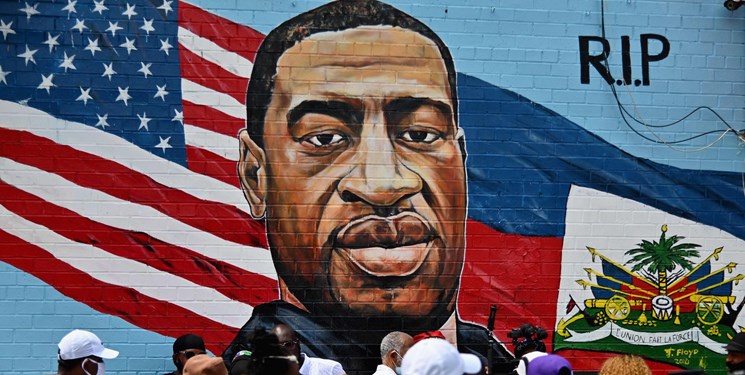 TEHRAN (FNA)- A doctor serving as a medical expert in the trial of Derek Chauvin, the former Minneapolis police office charged with murder in the killing of George Floyd, on Monday, said that he believed Floyd's death was entirely preventable.
During Monday's proceedings, cardiologist Jonathan Rich from Chicago's Northwestern Memorial Hospital explained that based on the autopsy report and other data he had examined, he believed Floyd's life could have been saved at multiple junctures throughout his encounter with Chauvin and other Minneapolis police officers, The Hill reported.
"I believe that Mr. George Floyd's death was absolutely preventable," Rich told a court Monday.
"I believe he would have lived," he added in response to a question from prosecutors as to whether Floyd would have lived had Chauvin not pinned him on the ground for as long as he did, while noting, "Had he not been restrained in the way in which he was, I think he would have survived that day."
Floyd died last summer after Chauvin knelt on his neck for roughly nine minutes, a fact that was revealed in now-viral footage of the incident which sparked nationwide protests last year.
During his testimony, Rich also threw cold water on explanations from defense attorneys who have argued that trace amounts of fentanyl detected in Floyd's body after his death indicated that a drug overdose contributed to Floyd's death, rather than it resulting from Chauvin's tactics.
"I can state with a high degree of medical certainty that George Floyd did not die from a primary cardiac event and he did not die from a drug overdose," stated Rich.
Chauvin's trial entered its second week on Monday. He faces charges of second-degree unintentional felony murder, third-degree "depraved mind" murder, and second-degree manslaughter.
Also on Monday, Philonise Floyd, the 39-year-old brother of George Floyd, took the stand for an emotional round of testimony at the ongoing trial of Chauvin.
Floyd spoke through tears during his testimony as he explained the closeness of his brother and their mother.
"I miss both of them," he said, adding of the two, "[E]very mother loves all of her kids, but it was so unique how they were with each other."
"He just was like a person everybody loved around the community. He just knew how to make people feel better," Floyd noted.