2021-May-18 03:31
Economy
2021-April-14  12:05
Iranian Researchers Make, Export Advanced Water Treatment System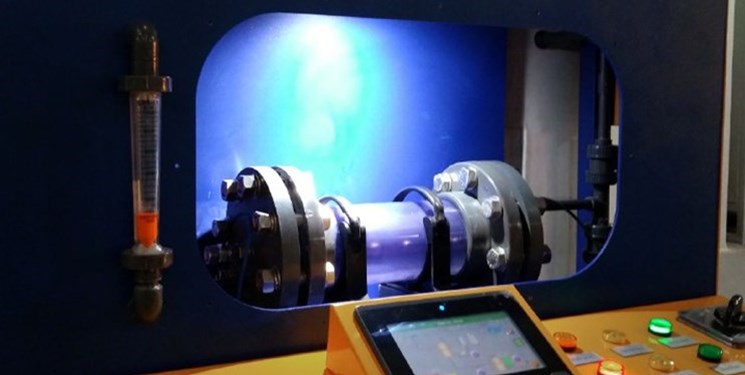 TEHRAN (FNA)- Iranian researcher at a knowledge-based company developed a sea water electrolyzer system and managed to export it to foreign countries.
"Seawater electrolyzer produces chlorine from seawater that contains salt water, which is used as a disinfectant to kill harmful microbes," Mehdi Shafiyee, the CEO of the company, told FNA on Wednesday.
"In this system, seawater is received as input and during the electrolysis process, sodium hypochlorite (javelin) is produced and injected with a free chlorine concentration suitable for disinfecting water so that proper water conditions can be provided for shrimp and fish farming," he added.
Shafiyee said that the system has various applications, and added, "It can be used instead of gas chlorine, which is dangerous, to make urban and rural drinking water safer; other applications of this system are in the sanitation of pool water and shrimp and fish farms; this capacity can be used wherever shrimp and fish are farmed."
He noted that this system has been installed in Damavand, Morvarid, Pardis, Bandar Imam petrochemical installations and Qeshm power plant since around 4 years ago and has performed well so far, adding that it has also been exported to several foreign states.
In a relevant development last April, Iranian experts for the first time produced a high-pressure pump for seawater desalination system through reverse osmosis method.
Iran's engineers made the breakthrough by relying on their domestic achievements as the committee on developing water technology, drought, erosion, and environment of Vice President's Office for Science and Technology had put on the agenda making the pump.
Now, this product is manufactured domestically under Iran's brand.
In addition to meeting one of the basic needs of the infrastructural industries of the country, it has ended dependence on foreign countries.
Reverse osmosis is a water purification process that uses a partially permeable membrane to remove ions, unwanted molecules, and larger particles from drinking water.
Head of the project Ali Rahimian said the product can compete with European versions in terms of quality and efficiency.
"It will save over $5m per year," he added.
Thanks to its special technologies, this pump can be used in seawater desalination systems with a total impurity of 70,000 ppm and an output pressure range of up to 70 bar and a capacity of 10,000 cubic meters of fresh water per day, he noted.
The high-pressure pump system will be used by drinkable water suppliers, agricultural sector, industries like steel, mine, oil and gas, and petrochemical.