2021-May-15 10:23
Politics
2021-April-14  15:17
Iranian, Russian Diplomats Underscore Cultural, Media Ties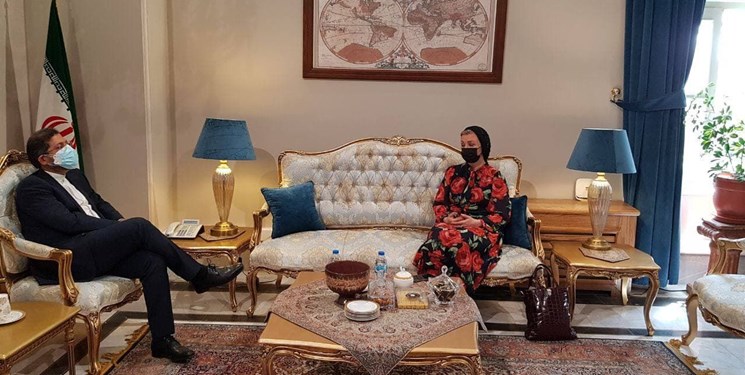 TEHRAN (FNA)- Iran's Foreign Ministry Spokesman Saeed Khatibzadeh and his Russian counterpart Maria Zakharova conferred on cultural and media cooperation.
Khatibzadeh and Zakharova stressed the need to promote media cooperation between Tehran and Moscow to tackle Western and American media and internet monopoly.
Both sides also called for the exchange of media delegations, regular communications and facilitating media dialogue between the two states.
 The two diplomats had a preliminary agreement on the issue.
In relevant remarks in February, Iranian Envoy to Moscow Kazzem Jalali called for bolstering media relations between Russia and Iran to ensure reliability of the news by both sides.
Jalali made the remarks in a meeting with Russian media editors and journalists in Moscow.
He called for establishing a union for Iranian and Russian journalists and stressed the need to activate Iran-Russia media committee.
The diplomat expressed Iranian embassy's readiness for cooperation with all Russian media, such as RT, TASS, RIA-Novosti, Sputnik, and other official media in the country to boost interactive communication with Iranian media.
"There are nearly 500 million people who speak Russian as their first or second language, and they are in our neighborhood, but there is no Russian network to introduce Iranian culture in Russia," Jalali noted.
"There is no Farsi TV channel in Russia to link this country to the Iranian nation," he added.