2021-May-7 18:37
Politics
2021-April-17  12:46
Iran Condemns US Sanctions Imposed on Russia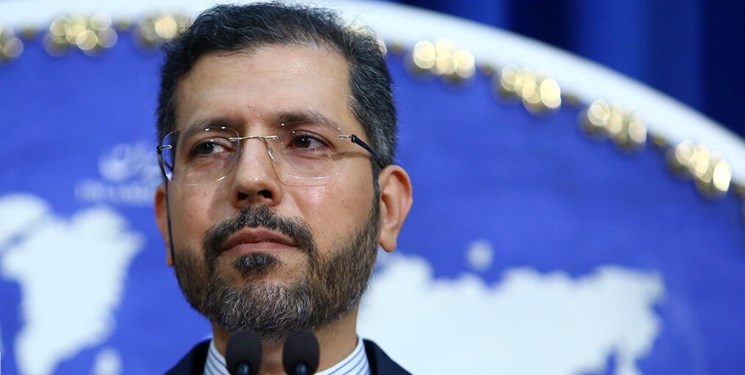 TEHRAN (FNA)- Iran's Foreign Ministry Spokesman Saeed Khatibzadeh condemned the imposition of new sanctions by Washington against Moscow, and described the move contrary to international laws and norms.
"The US government's addiction to sanctioning other countries seems to have become an institutionalized approach which has no effect on changing the attitude of governments," Khatibzadeh said.
On Thursday, US President Joe Biden signed an executive order to impose a new round of sanctions against Russia. In particular, the US government is prohibiting American companies from acquiring Russian debt obligations issued by the Bank of Russia, the Russian National Wealth Fund or the Russian Ministry of Finance after June 14, 2021.
Besides, the US Treasury Department slapped sanctions on 16 organizations and 16 individuals allegedly involved in interfering with America's elections. In addition, Washington introduced restrictions against eight individuals and legal entities tied to Crimea, including members of the Crimean government.
The United States is also expelling 10 diplomats working at the Russian Embassy in Washington DC. According to the US administration, they "include representatives of Russian intelligence services".