2021-May-7 18:33
Society_Culture
2021-April-17  16:16
Health Official: Iran to Distribute 2 Home-Made Coronavirus Vaccines in July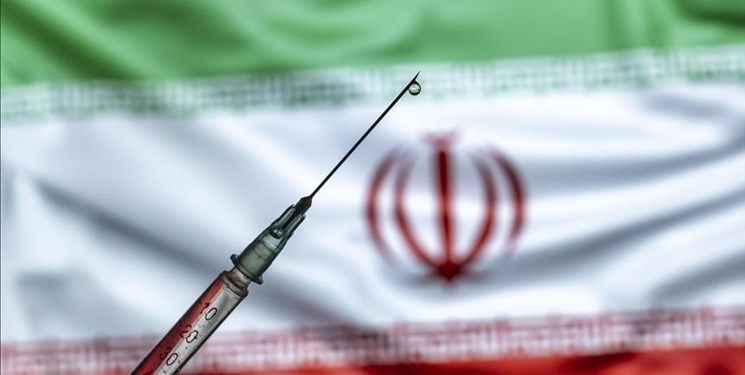 TEHRAN (FNA)- Spokesman for Iran's National Task Force for Fighting Coronavirus Ali Reza Rayeesi announced on Saturday that the country will mass-produce and distribute two indigenized coronavirus vaccines in the first month of summer.
"Fortunately, domestic production has reached a good stage. Shafa Farmad coronavirus vaccine, produced by Barekat Foundation, is on the verge of the third phase, and if it proves successful, we can have it completely," Rayeesi, also the deputy health minister, said.
He added that Razi Institute and the defense ministry's vaccines are on the verge of phase 2 and the Pasteur Institute vaccine is also on the verge of phase 3.
"If the Food and Drug Administration of Iran (FDAI) gives the necessary permissions, we are very much hopeful that at least one or two vaccines from the above-mentioned vaccines will be distributed in mass in July," Rayeesi said.
Rayeesi said earlier this month that the second phase of public vaccination against COVID-19 in Iran will start early in May.
Rayeesi said that around 1.3 million people will be inoculated against COVID-19 by early next month when the government plans to announce the end of the first phase of vaccinations.
Iran estimates that some 13.3 million people will be immunized against COVID-19 during the second phase. The population includes six million people who are above 65 and those between 16 and 64 who have at least one underlying condition.
The nationwide vaccination campaign against COVID 19 began in Iran in late December after the country took delivery of a first batch of Sputnik V vaccines from Russia. The campaign has also used jabs developed in China and India although some shipments have failed to make it into the country because of tight supplies in the countries of origin.
Rayeesi said ending the first round of vaccinations, which has covered frontline healthcare workers and people with very high risk of catching COVID-19, had been made possible after Iran received a shipment of 700,000 vaccines from COVAX, an international vaccine project sponsored by the World Health Organization.  
Iran has placed orders for 16.8 million doses of vaccines under COVAX despite restrictions facing the country because of US sanctions which make it almost impossible to transfer funds through the international banking system.  
Iran would need 29.5 million vaccine doses to finish the second round of inoculations and authorities hope they would be able to use home-made jabs to deliver on the job
A major Iranian factory mandated to produce the country's main coronavirus vaccine (COV-Iran) is nearly ready as officials promise it would reach a production capacity of 12-15 million doses per month in late June.
Head of the COV-Iran Barekat vaccine project at the Headquarters for Execution of Imam Khomeini's Order (HEIKO) Hassan Jalili said earlier this month that the construction of buildings and premises of the factory that will manufacture the vaccine has already finished, adding that the factory will produce 12-15 million doses of the vaccine per month in early summer.
He said that around a third of the machinery needed in the plant to scale up vaccine manufacturing has been installed, adding that another 20 percent of the equipment are being set up so that the factory would be ready according to a pre-announced timetable.
"As we had promised, we will bring the semi-industrial production capacity of the vaccine to three million doses per month in the spring," Jalili said.