2021-May-18 18:15
World
2021-April-18  13:10
Ex-UK PM Sought to Lobby German Government on Behalf of Greensill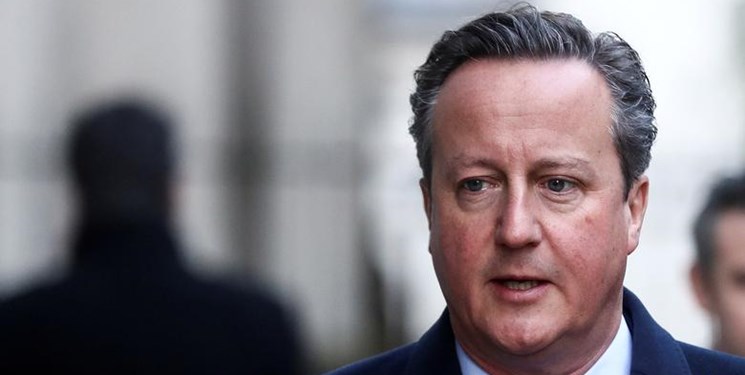 TEHRAN (FNA)- The Greensill affair appeared to widen as it emerged that former UK Prime Minister David Cameron lobbied a senior German government official on behalf of the financing group.
The Financial Times reported that the former prime minister made the approach as a German investigation into Greensill Capital's banking arm was accelerating.
Cameron took part in a virtual call with the German ambassador in November, in which senior representatives from Greensill discussed introducing Earnd – a system that allows staff to draw down their salary in instalments – to the German civil service, a spokesperson for the former prime minister told the paper.
The FT also claimed that the Conservative Party's former leader sought a meeting with the German Deputy Finance Minister, Jörg Kukies.
That was disputed by Cameron's spokesperson, however, who said the German ambassador had offered a meeting with Kukies.
The Greensill scandal erupted last month after it emerged that Cameron texted the Chancellor, Rishi Sunak, to urge him to include the company in a COVID recovery scheme.
Prime Minister Boris Johnson has ordered an official investigation into the affair, but that probe has proved controversial amid claims the government is trying to mark its own homework.
Cameron is now expected to be called to give evidence to multiple parliamentary inquiries in the UK into the Greensill scandal.
The National Audit Office has also announced its own, separate probe.
Earlier this week, the scandal spread to the civil service when it emerged that a former head of Whitehall procurement started a job at Greensill while working as a civil servant.
Bill Crothers triggered astonishment when he insisted the arrangement was not unusual.
Within days it also came to light that David Brierwood had simultaneously worked in a Cabinet Office role and as a director at Greensill for three and a half years.
Labour has claimed that the scandal marks the return of "Tory sleaze" at the top of the UK government.