2021-May-7 18:37
Politics
2021-April-20  21:07
Official: Iran Able to Trace All Enemy Flying Objects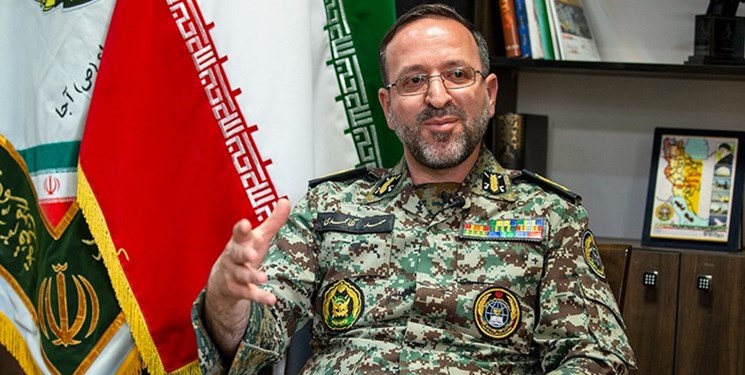 TEHRAN (FNA)- Head of the Iranian Army Air Defense Force's Research and Self-Sufficiency Jihad General Samad Aqa Mohammadi said on Tuesday that the country's powerful radar systems are able to discover and trace all flying objects.
"At present, there is no aircraft that couldn't be detected by us. We are now fighting against small flying objects by the (radar) systems unveiled earlier," General Aqa Mohammadi told the Persian service of Tasnim news agency.
He added that Iran is now using a variety of sensors in addition to radars which help the country's integrated air defense network in reconnaissance operations, noting that an impenetrable barrier has been created against all threats.
General Aqa Mohammadi also said that the country's home-made Baver-373 air defense system has passed the necessary tests and is now in the operational stage.
He added that Iran possesses one of the most advanced radar industries in the region and the world.
In recent years, Iran has made major breakthroughs in its defense sector and attained self-sufficiency in producing important military equipment and systems.
Iran last April unveiled Khalij-e Fars and Moraqeb radar systems in a ceremony participated by Army Chief Commander Major General Seyed Abdolrahim Mousavi and Commander of the Army's Khatam ol-Anbiya Air Defense Base Brigadier General Alireza Sabahi Fard.
The long-range and strategic Khalij-e Fars radar is a 3D phased array system covering a range of over 800km which can detect all conventional and radar-evading targets and ballistic missiles.
Moraqeb is also one of the pioneering precise 3D phased array systems with a range of 400km which can trace micro-size targets in low and mid altitude as well as drones and radar-evading flying objects.
General Aqa Mohammadi said at the time that the country's new home-made radar named Moraqeb (Watcher) is able to detect 300 targets simultaneously.
"Moraqeb radar system can concurrently and precisely monitor 300 targets at a range of 400km and analyze them completely," he added.
He also referred to the strategic phased array radar system named Khalij-e Fars (Persian Gulf) which was unveiled on Sunday along with Moraqeb, and said the system can detect all radar-evading planes and ballistic missiles 800km away as it uses the static phased array and 3D technology in low frequency.
General Aqa Mohammadi said that Khalij-e Fars radar system has no foreign counterpart as it uses low frequency to trace the flying objects.