2021-May-15 10:45
Politics
2021-April-21  12:54
Iran Rejects Protraction, Excessive Demands in N. Talks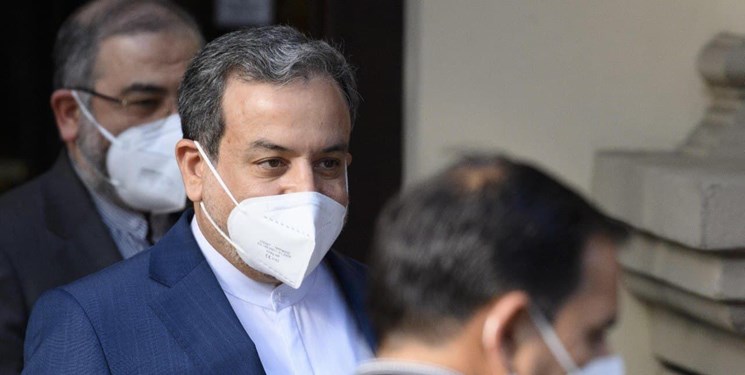 TEHRAN (FNA)- Iran dismissed turning the ongoing nuclear talks in Vienna into protraction, and stressed that no excessive demands would be accepted during the negotiations.
Iranian Deputy Foreign Minister Abbas Araqchi said that Iran will not let anybody to turn nuclear talks to lengthy negotiations, adding that Tehran will never accept any excessive demands to be raised during the event.
"The negotiations are tough, but we will refrain from lingering negotiations, just as we will refrain from unnecessary rush," Araqchi said on Tuesday.
He assured that Iran's negotiating team pursues the talks in line with securing the Iranian nation's rights and interests.
The Iranian diplomat noted, "We are seriously opposed to the step-by-step resolution of the problems," adding that the mechanism for verification of the US moves should be precisely defined after which Iran will return to its nuclear undertakings.
Iran's top negotiator reiterated that Iranian delegation will stop nuclear talks whenever the process leads to excessive demands, waste of time and irrational bargaining.
"The meeting of Joint Commission of Joint Comprehensive Plan of Action wrapped up on Tuesday and the talks are scheduled to continue next week," he added.
In relevant remarks on Tuesday, Iranian Parliamentarian Ali Nikzad said that nuclear negotiations should not become protracted, stressing that the Parliament's ratification and Supreme Leader's statements are Iran's red line during the ongoing talks in Vienna.
Nikzad rejected fruitless and lengthy talks on revival of the Joint Comprehensive Plan of Action, emphasizing that the redline that should be observed during the ongoing Vienna talks are Ayatollah Khamenei's statements and the parliament's legislation on the issue.
"Negotiation does not make sense without lifting all sanctions and verification," he stressed, adding, "Negotiation should not be erosive and step-by-step."