2021-June-19 11:23
World
2021-April-21  12:43
UK: Report Finds Vulnerable People Struggled to Get Food Due to Lack of Support for COVID 'Shielders'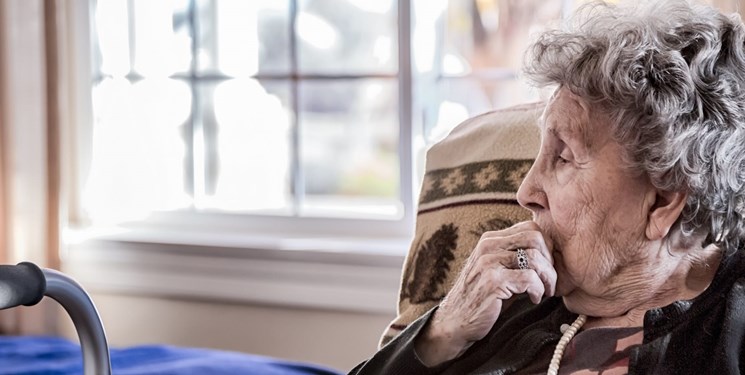 TEHRAN (FNA)- Around 800,000 vulnerable people told to "shield" at home at the outset of the coronavirus pandemic may have "slipped through the net" of government support, with some struggling to access food as a result, a scathing parliamentary report found.
The government's hastily drawn-up and centrally-directed scheme took too long to identify elderly and disabled people with urgent needs, found the cross-party House of Commons Public Accounts Committee, The Independent reported.
The later devolution of responsibility to local health bodies uncovered a "postcode lottery" of support, with lists of those in need of help more than doubling in 33 authority areas and increasing by as much as 350 percent in some.
Committee chair Meg Hillier said the pandemic had exposed the human cost of the government's failure to plan for the likelihood that a pandemic would require those with certain clinical conditions to isolate themselves at home to avoid the risk of potentially fatal infection.
"The shielding response in the COVID pandemic has particularly exposed the high human cost of the lack of planning for shielding in pandemic planning scenarios," said Hillier. 
"It also highlights the perennial issue of poor data and joined-up policy systems," she added.
"People were instructed to isolate, to protect themselves and others - but the cost of this protection was reduced access to living essentials like food, and an untold toll on the mental health and well-being of the already most vulnerable," she said.
The report found that a selective application of "at risk" criteria saw some elderly and visually impaired people "struggle to access food" at the start of the pandemic.
The government had no pre-existing plans to shield the clinically vulnerable and efforts hastily to draw them up were hampered by "poor data and a lack of joined-up systems", said the report.
The initial, purely clinical approach to vulnerability adopted by Matt Hancock's Department for Health and Social Care "omitted key characteristics such as ethnicity, postcode and body mass index" in determining what support was needed.
The committee said government "took too long to identify some clinically vulnerable people at a time when their need was urgent". 
It said the Ministry of Housing, Communities and Local Government must ensure that local authorities have "the capacity and resilience to support the needs of clinically extremely vulnerable people" given the huge increase in people advised to shield in February 2021 from 2.2mln to 3.9mln people.
Hillier said, "There are questions still to be answered about the balance between central decision making and local knowledge – the increase in numbers of those advised to shield demonstrate the challenges of trying to deliver this programme centrally, as well as with the data held by the NHS."
"Plans were eventually, sensibly devolved to local authorities. There needs to be a clear plan ahead for those with serious health conditions so they can access the support they need when they have no other support network," she added.
The chief executive of complex disabilities charity Sense, Richard Kramer, said ministers must learn from the experience of the past year and produce "a clear recovery plan for disabled people and their families to ensure they have the right care to support them now and in the future".
Kramer said, "Throughout the pandemic, many people with complex disabilities have not left the home or had contact with the outside world." 
"Many have also chosen to continue shielding after it was formally 'paused' as they have simply not felt safe to leave their homes and due to a lack of clarity and support. This has caused additional anxiety for disabled people and taken a huge toll on their mental health and wellbeing," he added.
"The lack of accessible information about shielding has also been deeply concerning and is simply unacceptable in a public health crisis. Everyone should be able to access information and support to keep themselves safe, especially when we know that six out of 10 COVID deaths are disabled people," Kramer sadi.
A government spokesperson described the report's findings as "disappointing and misjudged".
"During this globally unprecedented emergency, we worked across multiple government departments to build and deliver an urgent national scheme in record time, identifying 1.8 million clinically extremely vulnerable people and providing them with vital food and medicine to help them shield effectively," said the spokesperson.
"We made significant efforts to contact people by letter, text and telephone and worked closely with councils to ensure we reached them. Many people chose not to take up the offer of government support as they felt they didn't need it," the spokesperson added.
"The initial shielding guidance was agreed by the four UK chief medical officers on the basis of the latest available evidence. Since then we have learned more about the virus and adapted our approach, which has enabled us to protect those most vulnerable by providing them with shielding guidance and prioritising them for vaccination," the spokesperson said.