2021-May-15 21:53
Society_Culture
2021-April-21  14:51
Official Declares Success in 2nd Clinical Trial Phase of Home-Made COV-Iran Coronavirus Vaccine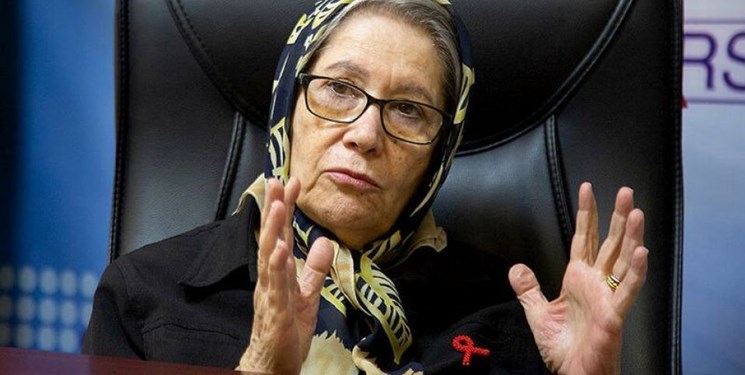 TEHRAN (FNA)- Senior member of Iran's National Task Force for Fighting COVID-19 Minou Mohraz said that the indigenized coronavirus vaccine, COV-Iran, which has been developed by the Iranian scientists at the Headquarters for Executing the Order of Imam Khomeini (HEIKO) has passed the second phase of human trial successfully.
"So far, the vaccine produced by HEIKO has been injected to more than 350 people and the amount of antibody production in the blood of these people has been very high and promising and we will present the final immunization results in the second phase to the Health Ministry in the next few days." Mohraz, also a senior member of the team to assess the efficiency of the Iran-made vaccine, said on Wednesday.
She added that in the second phase, the vaccine was injected to 200 people aged 19 to 50 years and 80 people aged 51 to 75 years, noting that no specific side effects were observed.
"In the third phase, we will inject the vaccine to 20,000 people. I consider the vaccine to be one of the safest vaccines in the world, and I hope that it will be accessible to people soon by mass production," Mohraz said.
Chairman of HEIKO Mohammad Mokhber announced last week that Barekat Foundation will start mass production of COVID-19 vaccines as of April 21.
"The first phase of preparing the vaccine with a capacity of producing three million doses has ended," Mokhber said.
He expressed the hope that public vaccination with the homemade vaccine will begin on May 22.
Mokhber, meantime, expressed satisfaction over the process of mass production of COV-Iran Barekat vaccines.
Some 12 million doses have been planned for the second phase, he said, adding that the main part of the country's needs will be met by the products.
On December 29, 2020, Barekat Foundation started the human trial of the COVID-19 vaccine by injecting it to the first volunteer at the first phase.
In February, Mohraz said that the mass-production of COV-Iran Barekat vaccines will be under the highest international standards.