2021-September-16 20:38
Politics
2021-April-23  15:05
Envoy: 60% Uranium Enrichment Method Based on Pre-Planned Schedule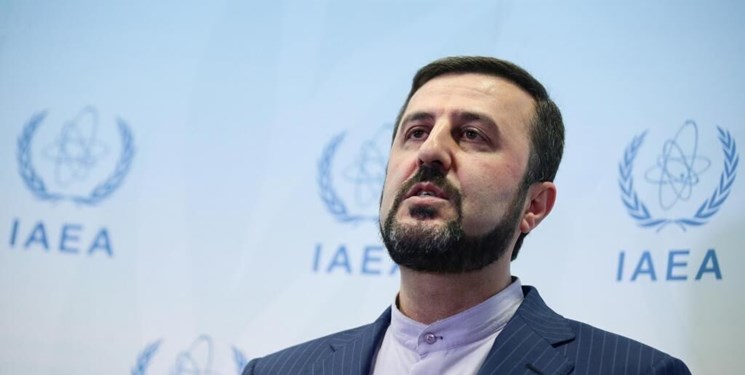 TEHRAN (FNA)- Iran's Permanent Representative to the Vienna-based International Organizations Kazzem Qaribabadi said that the method of enriching 60-percent uranium is based on a pre-planned schedule.
Qaribabadi said the change in the method of 60% uranium enrichment is not new, adding that it has been already scheduled.
"The change was not a new issue and it is completely related to technical decisions and measures," he said on Thursday.
"Such a change was also predicted at design information questionnaire presented to the IAEA last week," Qaribabadi went on to say.
The International Atomic Energy Agency (IAEA) confirmed that Iran has installed highly advanced centrifuges at its Natanz nuclear facility, which was attacked earlier this month.
"On 21 April 2021, the Agency verified at FEP (Fuel Enrichment Plant at Natanz) that: ... six cascades of up to 1,044 IR-2m centrifuges; and two cascades of up to 348 IR-4 centrifuges ... were installed, of which a number were being used," said the IAEA report to member states, seen by the Reuters, on Wednesday.
It added that Iran has informed the IAEA that it plans to install four more cascades, or clusters, of IR-4 centrifuges at the FEP, where both of the IR-4 cascades it had planned have now been installed.
The report made no mention of the sabotage act or its effect on the nuclear facility's activity.
An incident was reported at a part of the power network of the Natanz nuclear facility on April 11 morning.
The incident at the power distribution network of Shahid Ahmadi Roshan facility in Natanz has been blamed on Israel. While Tel Aviv officials have made implicit confession of the terrorist attack, the Israeli state and private media have acknowledged Mossad's leading role in the attack.
Iranian officials have vowed retaliation against perpetrators, specially Israel, stressing that they will install more advanced centrifuges at Iran's nuclear installations.
Head of the Atomic Energy Organization of Iran (AEOI) Ali Akbar Salehi said earlier this week that the power cables have been connected to the Natanz nuclear facility grid and enrichment is underway at the site.
Salehi said that the cables damaged during the sabotage on Sunday April 11 were speedily replaced and noted that the main power supply to the Natanz enrichment facility has been connected to the grid, adding that enrichment activities are going on at the facility.
He noted that Iran's enemies, including the Zionist regime, have repeatedly tried to sabotage Iran's nuclear program, but they were detected and foiled.