2021-May-18 04:16
Society_Culture
2021-April-23  15:23
Iranian Innovator Gains 2 Medals at World Innovation Tournament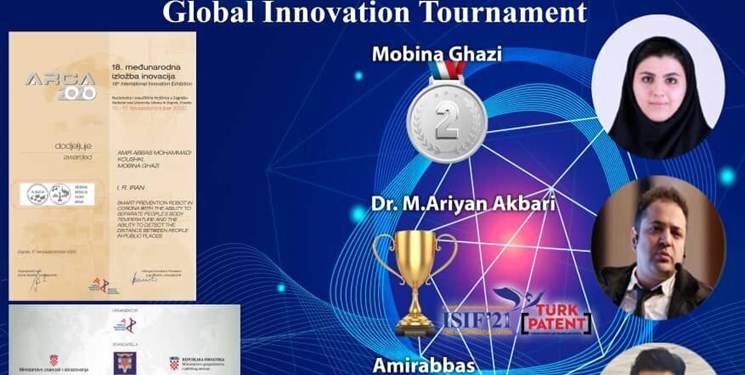 TEHRAN (FNA)- Iran's Mobina Ghazi won 2 medals at the Global Innovation Tournament in Africa, head of Iran's invention team Amir Abbas Koushki said.
Koushki said that Ghazi received a bronze medal for her project "Smart Hospital" at the Global Innovation Tournament in Africa.
She bagged a silver medal at the tournament for the project "Intelligent Robot against COVID-19", he added.
Koushki further said that the Iranian inventions team in the world tournaments of Tesla's top innovations and the ARCA competitions in Croatia won the silver medal of the world competitions with innovations related to COVID-19.
In relevant remarks in December 2020, Head of the Islamic World Science Citation Center (ISC) Mohammad Javad Dehqani said that 74 Iranian universities and research centers have ranked among the top 1 percent of the world's top universities with the highest impact.
Dehqani said that Essential Science Indicators (ESI) database belonging to Clarivate Analytics (ISI) published the latest list of the world's top 1 percent scientific institutions that have received the highest number of citations in the past 10 years.
He expressed pleasure that in the last update conducted in December 2020, 74 universities and research institutes from Iran have stood among the top 1 percent of the top universities globally.
"Compared to the previous year, the number of universities and research centers in Iran increased by 14 percent," Dehqani noted.