2021-May-15 09:59
Politics
2021-April-23  19:09
Senior MP Calls for Iran's Harsh Move against Israel for Natanz Sabotage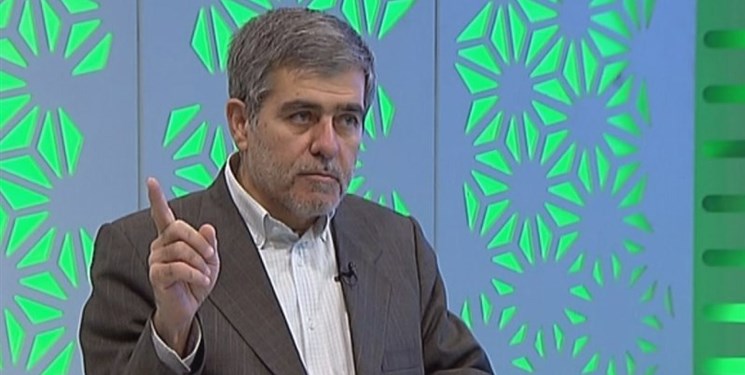 TEHRAN (FNA)- Chairman of the Iranian Parliament's Energy Committee Fereydoun Abbasi said Tehran said Tehran's response to the Israeli terrorist attack on Natanz nuclear facility should be tough enough to make Tel Aviv regret its action.
"I think Iran should take tough action," Abbasi said on Friday, adding, "From now on, saboteurs and the individuals who contributed to the attack on the Natanz nuclear facility must be tracked down."
The former director of the Atomic Energy Organization of Iran (AEOI) also blamed the US and Britain over the incident, saying most of the intelligence-gathering in such cases is done by American and British intelligence services, while the Israeli regime carries out the sabotage operations.
Abbasi further asserted that Iran reserves the right to retaliate and deal more destructive blows to the enemy.
An incident was reported at a part of the power network of the Natanz nuclear facility on April 11 morning.
The incident at the power distribution network of Shahid Ahmadi Roshan facility in Natanz has been blamed on Israel. While Tel Aviv officials have made implicit confession of the terrorist attack, the Israeli state and private media have acknowledged Mossad's leading role in the attack.
Iranian officials have vowed retaliation against perpetrators, specially Israel, stressing that they will install more advanced centrifuges at Iran's nuclear installations.
In relevant remarks last week, Iranian Parliament Speaker Mohammad Baqer Qalibaf underlined his country's determination to give a timely response to the recent terrorist attack on Natanz nuclear facility.
"The enemy tried to undermine Iran's position in (Vienna) talks but the achievement of %60 enrichment proved to the other side that such acts will become a unique opportunity for taking bigger steps for the progress of nuclear technology rather than being a threat to it," Qalibaf said on Sunday, addressing an open session of the parliament.
"Response to the terrorist attack against Natanz is definite and will be carried out in an appropriate time," he stressed.
Enemies were expecting that such terrorist acts could stop Iran's nuclear progress but initiation of %60 enrichment in the shortest time possible demonstrated that this industry has been indigenized, Qalibaf said.
"Any uncalculated measure or pressure against the will of the Iranian nation in the path of progress is futile," he added.
Enemies should know that the more they continue to hatch and conducts plots, the stronger the Iranian nation becomes, Qalibaf said.
Beside such terrorist acts, the enemy has also hatched the plot of protracted talks in a bid to put the country's political and economic structures in limbo, said the Speaker, adding, "They seek to prevent the Iranian nation from achieving a sanction-free economy by protracting the talks and imposing their demands with a combination of deception and pressure."