2021-May-19 04:54
Politics
2021-April-24  16:42
IRGC Smashes Terrorist Band in Southeastern Iran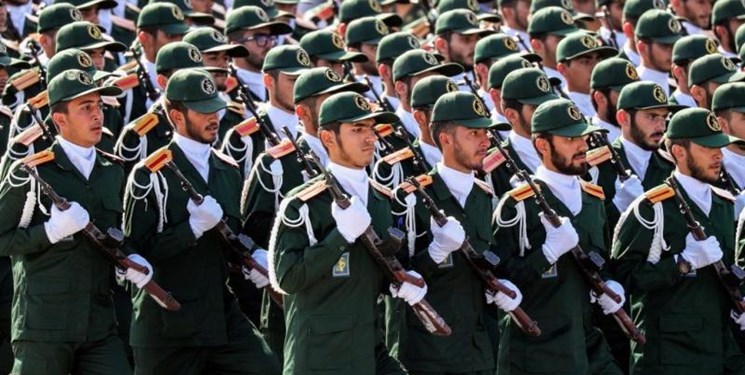 TEHRAN (FNA)- The Islamic Revolution Guards Corps dismantled a terrorist band on Saturday in Sistan and Balouchestan province, Southeast of Iran.
IRGC Ground Force announced in a statement that a terrorist team that had earlier entered Iran to conduct terrorist moves was destroyed in an ambush by the IRGC Qods Base early on Saturday.
Three members of the terror band were killed in the operation and a number of weapons and ammunitions were also confiscated, the statement added.
In a similar operation on Thursday, two terrorists were killed in clashes with the IRGC forces in the Western town of Marivan in Kordestan province.
The IRGC said in a statement on Thursday that in clashes with a team of terrorists affiliated to the anti-revolutionary armed groups in the town of Marivan in the Western Kordestan province, two terrorists were killed.
The public relations department of the IRGC Hamzeh Seyed al-Shohada Base, said in a statement that the local forces of the base clashed with a team of terrorists affiliated with anti-Revolution armed groups in the Marivan town located in the Western Kordestan province on Wednesday evening.
It added that during the operation at 8:05 pm local time, two terrorist elements were killed, a few of them were wounded and the rest escaped the scene due to the region's dense forests in the dark.
Two IRGC servicemen were also martyred in the clashes, the statement said.