2021-May-15 09:00
Politics
2021-April-26  13:26
Deputy FM: Iran to Leave N. Talks If Other Parties Not Serious, Prolong Talks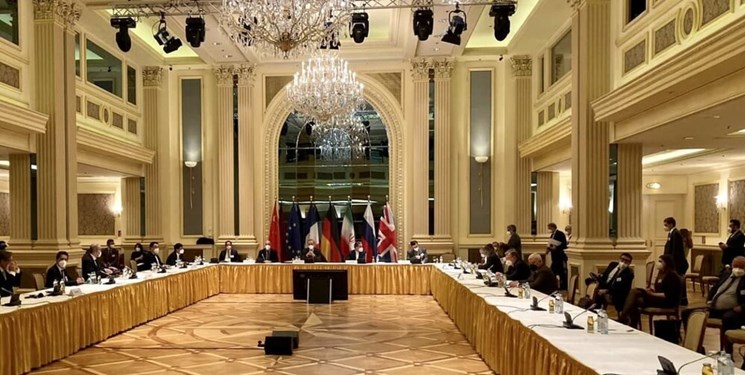 TEHRAN (FNA)- Iran's chief negotiator in Vienna talks Abbas Araqchi said his country will not let prolongation of negotiations, warning that Tehran will leave the talks if the other parties lack seriousness.
Araqchi said that Iran will not let the nuclear talks in Vienna take long, adding, "Iran will exit the talks if the other parties are not serious and seek to buy time or to add other issues to the talks."
"One cannot predict a specific deadline [for the talks], but we will not let the negotiations become attritional," he stressed.
"Yet, we are not in a rush, because there are serious issues which need to be carefully examined," Araqchi noted.
In relevant remarks in mid-April, Supreme Leader of the Islamic Revolution Ayatollah Seyed Ali Khamenei underlined that the ongoing talks between Iran and the Group 4+1 (China, Russia, Britain and France plus Germany) should not take long.
Ayatollah Khamenei said on Wednesday April 14 that he has directed Iranian diplomats to proceed with the negotiations, but cautioned them the talks should not drag on.
"The talks shouldn't become talks of attrition," the Leader said. "They shouldn't be in a way that parties drag on and prolong the talks. This is harmful to the country."
"The fact that the Americans talk about engaging in direct and indirect negotiations (with Iran) is not because they want to negotiate to accept the truth, rather they want to negotiate to impose their wrongful argument" on Iran, the Leader noted.
The US, under former president Donald Trump, unilaterally withdrew participation in the agreement and re-imposed sanctions against Iran, which the accord had lifted.
The Trump administration subsequently launched what it touted as a campaign of "maximum pressure" against Iran, hoping to force the Islamic Republic to accept large-scale limits on its nuclear program and missile work, among other things.
The administration of US President Joe Biden has verbally renounced that policy and admitted to its failure, while expressing a willingness to return to the Iran deal. However, it has so far stopped short of taking any concrete steps to that end and retained the sanctions on the Islamic Republic.
Ayatollah Khamenei stressed that the Islamic Republic's position on the issue, that the US -- as the party that has repeatedly reneged on its obligations in the past-- should first remove the sanctions, is privately shared by some Europeans involved in the talks.
"However, when it comes to decision-making, they bow to the Americans and do not act independently," the Leader said.
"Most of the proposals by the Americans are arrogant and contemptuous. They are not worth looking at," Ayatollah Khamenei noted.