2021-June-16 00:51
Society_Culture
2021-April-26  19:56
3rd Phase of Human Trial of 'Soberana' Coronavirus Vaccine Starts in Iran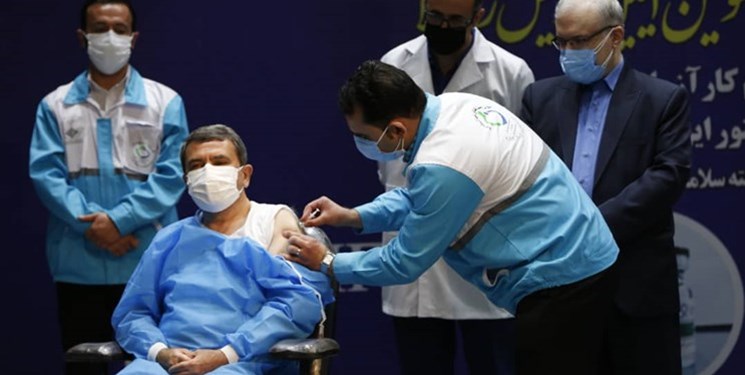 TEHRAN (FNA)- The third phase of clinical tests of 'Soberana' coronavirus vaccine jointly produced by Tehran and Havana started in Iran on Monday.
The third phase of the human trial of the vaccine kicked off in the presence of the health ministry officials at Isfahan University of Medical Sciences.
The first injection of the Iranian-Cuban coronavirus vaccine was given to Mohammad Mehdi Gouya, the director of the health ministry's Infectious Diseases Management Center, and the second injection was given to Alireza Biglari, the head of the Pasteur Institute of Iran.
The third phase of the clinical trial of the coronavirus vaccine of the Pasteur Institute of Iran and the Finlay Institute of Cuba is to be studied in seven provinces of Iran and eight universities of medical sciences, including the Babol university of medical sciences and the medical sciences universities of Mazandaran, Isfahan, Yazd, Kerman, Hormozgan, Hamedan and Zanjan provinces. A sum of 24,000 volunteers will go under study in this phase.
In Cuba, 44,000 people are taking part in the third phase of the human trial of the vaccine.
Addressing the ceremony to start the third phase of the clinical trial of Soberana vaccine in the Central city of Isfahan on Monday, Iranian Health Minister Saeed Namaki said that Iran is the most brilliant country in the field of producing COVID-19 vaccine in the region.
"I studied phases one and two of Pasteur Institute's coronavirus vaccine carefully and these steps have been taken well and I have been assured that it is a high quality vaccine and I have, hence, issued the license for the start of the third phase," he said.
On March 11, Iran received the first cargo of the Cuban coronavirus vaccine, produced in cooperation between Tehran and Havana despite the US illegal sanctions imposed on both nations.
The shipment contained 100,000 doses of Soberana-2, Cuba's flagship vaccine to tackle the deadly disease.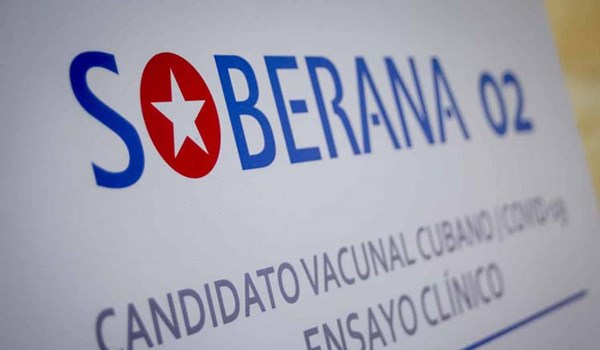 Also on March 11, Spokesman for Iran's Food and Drug Administration (IFDA) Kianoush Jahanpour tweeted that the Soberana-2 vaccine is headed for 48 centers in Havana and five centers in Iran, in order to give the first shot of two to 100,000 residents of both countries in the phase three of the trial.
According to Finlay Institute Director General Vicente Verez, phase three of Soberana-2's clinical trial started in Havana on March 4.