2021-July-24 22:43
Politics
2021-April-26  14:39
FM: Soleimani, Al-Muhandis Paragons of Resistance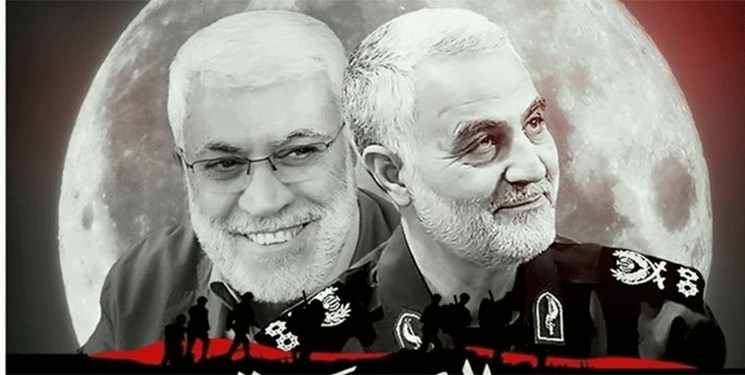 TEHRAN (FNA)- Iranian Foreign Minister Mohammad Javad Zarif said martyrs Lieutenant General Qassem Soleimani and Abu Mahdi Al-Muhandis symbolize the resistance of the Iranian and Iraqi nations.
"Martyrs Qassem Soleimani and Abu Mahdi Al-Muhandis are the symbols of resistance for the two countries," Zarif said while paying tribute to the two top anti-terror commanders upon his arrival in Baghdad on Monday morning.
"The people of Iraq and Iran fought and won against common enemies, from Saddam to ISIL," he said, adding, "Iraq is one of our most important neighbors. We have very close relations with this country."
"In the economic, banking, financial cooperation, and regional issues, Iraq has played an important role, and we want this role to be improved," he stated.
In a relevant development in late Decemebr 2020, Iranian Energy Minister Reza Ardakanian and Iraqi Trade Minister Alla Ahmed al-Jabouri in a meeting in Baghdad underlined the need to expand bilateral relations, specially in economy.
During the meeting in the Iraqi capital, the two ministers discussed bilateral relations and cooperation in the economic and trade fields.
Ardakanian also discussed holding Iran-Iraq joint commission in line with the common interests of the two countries.