2021-May-18 03:57
Politics
2021-April-28  17:04
Iranian Speaker: US Deployment Threatens Regional Security, Economic Opportunities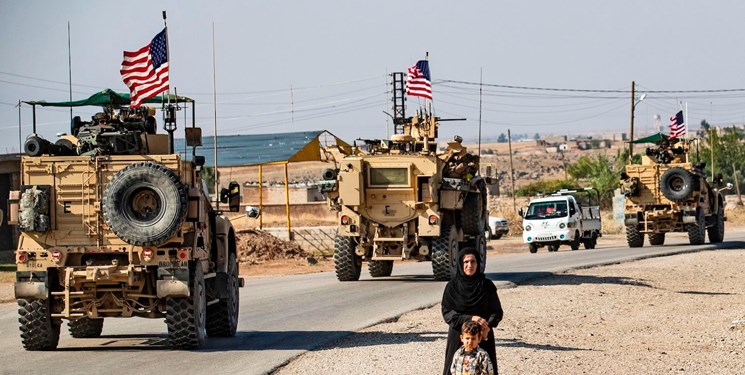 TEHRAN (FNA)- Iranian Parliament Speaker Mohammad Baqer Qalibaf said on Wednesday that military presence of the US and other foreign forces endangers security and economic opportunities in the region.
"Today, any presence of trans-regional military forces in the region does not maintain security in the region and they themselves pose a threat to the region," Qalibaf said, addressing a forum to commemorate the Persian Gulf Day in Iran.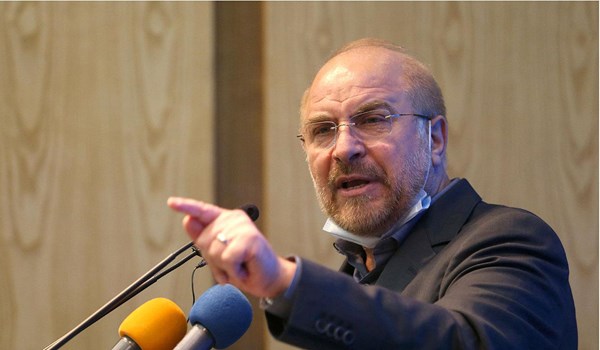 He added that deployment of foreign forces, specially the Americans, causes insecurity and destruction of economic opportunities in the region.
"The Americans are the main cause of insecurity in the Persian Gulf," he said, adding that they have been deployed in the region to safeguard Israel's security by changing trends and structures and loot the region's energy resources.
Noting that Iran has never allowed the US to reach the Northern parts of the Persian Gulf, Qalibaf said, "We hope that with the cooperation of all countries in the region, we will completely cut off the US hand from the region and one day see the expulsion of US troops and those who threaten regional security."
He underlined the need for the self-confidence and convergence of the regional countries and nations to attain this goal, and said, "The regional states should work together with a maximum understanding in military, defense, economic and environmental cooperation, and then we will see how security will be established in the Persian Gulf and how it will affect the security and economy of the world."
In relevant remarks earlier this month, Secretary of Iran's Supreme National Security Council (SNSC) Rear Admiral Ali Shamkhani said that withdrawal of the US troops from Iraq will boost regional stability.
Shamkhani made the remarks in his meeting with visiting Iraqi National Security Advisor Qasim Muhammad Jalal Al-Araji.
He called the US as the biggest cause of insecurity and organized terrorism, adding, "Accelerating the implementation of the Iraqi parliament's law on the expulsion of US troops from Iraq will strengthen regional stability."
The official noted that assassination of anti-terrorist commanders, Lieutenant General Qassem Soleimani and Abu Mahdi Al-Muhandis fully exposed the US' role in reinforcing Takfiri terrorism, adding, "Prosecution and punishment of the perpetrators of this terrorist crime is one of the priorities of the two countries' security cooperation, and we expect more from the Iraqi government in this regard."
Shamkhani voiced concern over the resuscitation of elements affiliated with the ISIL terrorist group in Iraq, saying, "There is credible information that the Americans, by supporting ISIL forces and moving them to different parts of the country, are trying to create insecurity to continue their presence in Iraq."