2021-June-14 20:34
Society_Culture
2021-April-30  16:07
Iran's First Anti-COVID-19 Spray Unveiled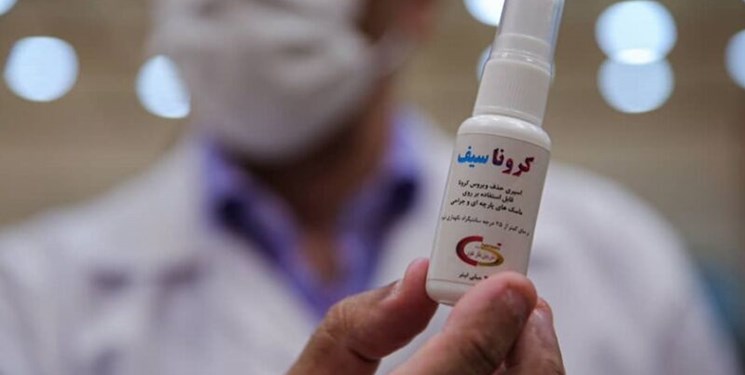 TEHRAN (FNA)- Iran unveiled the first domestically produced spray that is capable of detecting and deactivating coronavirus.
The first Iranian coronavirus spray was unveiled in Tehran's Masih Daneshvari hospital on Thursday.
Head of the hospital, Ali Akbar Velayati said in the ceremony that the spray would soon be mass-produced and distributed.
Head of the Coronavirus Control Operations Headquarters in Tehran Alireza Zali also said that the material should be sprayed on the mask or clothes, then it can recognize the virus and deactivate it.
In relevant remarks on April 25, an official said that Iran will share the know-how with its neighbors in phase 3 of the clinical trial for the first homegrown COVID-19 vaccine, COV-Iran Barekat.
Official in charge of manufacturing COV-Iran Barekat vaccine Mohammad Reza Salehi said on Sunday that the third phase of clinical trial for the vaccine will be held in some neighboring states, as well.
"Such a joint product has precedent," he said, noting that the Pasteur Institute of Iran is working with Cuba's Finlay Vaccine Institute, and that the two institutes are going to conduct phase three of vaccines in both countries.
The official expressed hope that the final results of the vaccine will be announced in June.