2021-May-15 10:31
Politics
2021-May-1  21:23
Iran's Anzali, Russian Astrakhan Economic Zones Opt to Further Ties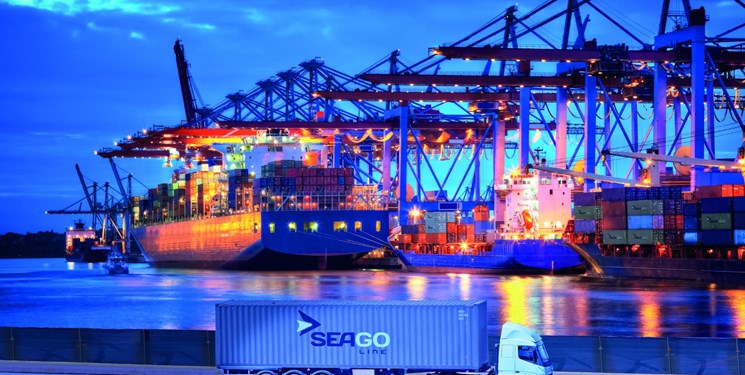 TEHRAN (FNA)- The Iranian Anzali Free Economic Zone and Russian Lotus Special Economic Zone in Astrakhan plan to bolster economic cooperation.
President of the Iran-Russia Chamber of Commerce Hadi Tizhoosh Taban expressed hope that with the expansion of cooperation between Iran's Anzali and Russia Lotus SEZ, a fundamental change in the relations between the two regions will be witnessed.
In his meeting with Managing Director of Lotus SEZ Sergei Miloshkin, Tizhoosh Taban informed that Iran's capacities will be exhibited I Astrakhan after the coronavirus pandemic.
Miloshkin, for his part, said that Anzali Free Zone plays a pivotal role for Lotus SEZ.
He hoped that he would be able to travel to Iran leading a large business delegation after the pandemic.
"We know that Iranians have 4,000 years of experience in business and we must use their experience in this field," Miloshkin said.
He informed that an Iranian company is building a factory to manufacture detergents and healthcare products in Lotus SEZ.
Special Economic Zone "LOTUS" is located in the Astrakhan region, which borders the countries of the Caspian Sea, 40 km from the city of Astrakhan.
This unique SEZ is located at the crossing of two international transport corridors: The North-South, and Northern part of the Great Silk Road.
In relevant remarks in April, Spokesman of Iran's Customs Administration (IRICA) Rouhollah Latifi said that the country had $2.525 billion dollars of non-oil trade with the Caspian Sea counties in the previous Iranian year (ended March 2020).
Latifi said Iran's annual non-oil economic exchange with the Caspian Sea nations stood at $2.525 billion adding that the weight of the traded goods has been 6.242 million tons.
He said Iran exported 3.125 million tons of goods worth $1.856 billion to Russia, Kazakhstan, Azerbaijan, and Turkmenistan, while Azerbaijan ranked first with nearly 1,003,087 tons ($510,987,242).
Latifi added that Russia, Kazakhstan, and Turkmenistan ranked second to fourth.
The spokesman added that Iran imported 3,117,266 tons of goods in the same period with the value of $1,203,847,104 from these countries, while Russia ranked first with 2,933,485 tons ($1,070,256,262).
He added that Iran's trade balance with these countries was over $117 million.