2021-May-19 04:47
Politics
2021-May-3  16:33
Diplomat Rejects Reports on Tehran-Washington Prisoner Swap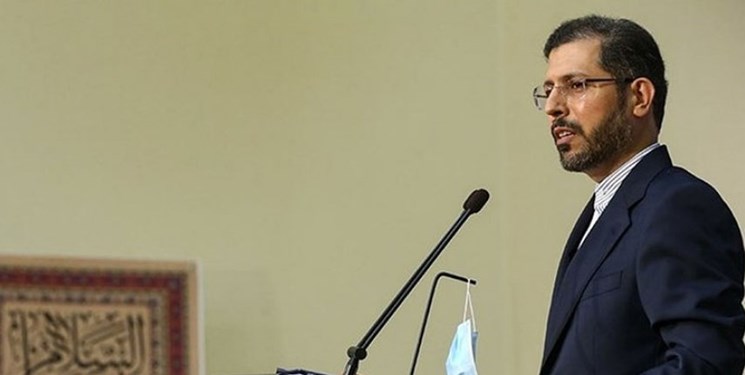 TEHRAN (FNA)- Iran's Foreign Ministry Spokesman Saeed Khatibzadeh dismissed some reports citing unknown sources that Tehran and Washington had made a final agreement on prisoners swap.
"The issue of Iranian prisoners in the US has always been on the agenda and there have been plans on the issue," Khatibzadeh said, adding, "However, the foreign ministry doesn't confirm reports citing sources that Iran and the US have reached an agreement on prisoner swap."
Khatibzadeh underlined that there were no legal talks between Iran and the UK on a similar issue.
British officials, too, have reportedly said that they were in legal talks with Iranian officials to free the Iranian-British spy Nazanin Zaghari.
In relevant remarks on Sunday, Iran's Ambassador and Permanent Representative to the UN Majid Takht Ravanchi rejected some news about an alleged agreement between Tehran and Washington on reciprocal release of prisoners.
Takht Ravanchi said that the news by certain foreign media on the US-Iran agreement for reciprocal release of eight prisoners and unblocking of seven billion dollars of Iran's blocked assets is not true.
"However, Iran has always emphasized comprehensive exchange of prisoners between the two countries," he added.
"The Islamic Republic of Iran has repeatedly presented the issue of exchange of prisoners, but the American side has rejected it under baseless excuses," the envoy noted.
Some Iranians are in US jails just because of ignoring US illegal sanctions on Iran.