2021-May-19 04:51
Economy
2021-May-3  16:43
Iran's Ports Load, Unload 13.8mln Tons of Non-Oil Goods in 40 days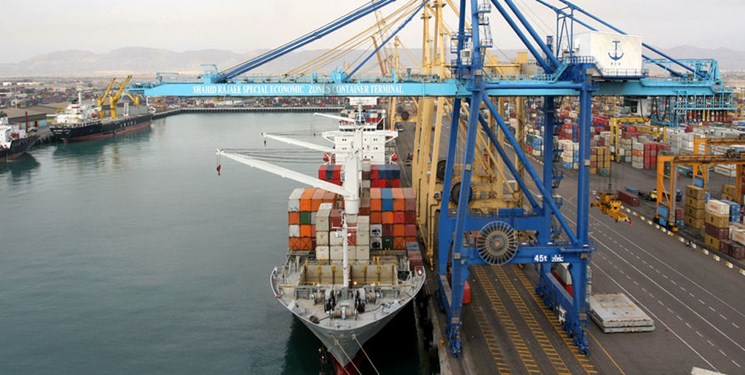 TEHRAN (FNA)- Iran's loaded unloaded non-oil goods in the ports amounted to 13.8 million tons since the beginning of the current Iranian calendar year (March 21) till April 30.
13.8 million tons of non-oil goods loaded and unloaded from March 20 to April 30, showing a 2.2 percent increase in comparison with last year's corresponding period, according to the latest statistics of transportation ministry.
The statistics added that 1.72 million tons of non-oil goods in containerized section were loaded and unloaded in this period.
The report further said that loading and unloading operations in the oil products and general cargo sectors have recorded a 16.7 and 37 percent growth respectively.
In relevant remarks in March, Managing Director of Khorramshahr Ports and Maritime Organization said that 3.173 million tons of goods were loaded and unloaded in the port during the past Iranian year (March 20, 2020-March 20, 2021) showing a considerable increase compared to the year before.
"Khorramshahr port saw a 16 percent increase in the total volume of container loading and unloading, with container loading experiencing a 49 percent increase due to Kuwait's market demand growth in the food sector and the launch of refrigerator container line," Nourollah Assadi said. 
He also said that the anchorage time for vessels waiting to be unloaded has decreased by launching a container terminal and leveraging strategic equipment.