2021-May-19 04:24
Society_Culture
2021-May-4  00:10
Official: Iran to Produce 7mln Doses of COVID-19 vaccine by October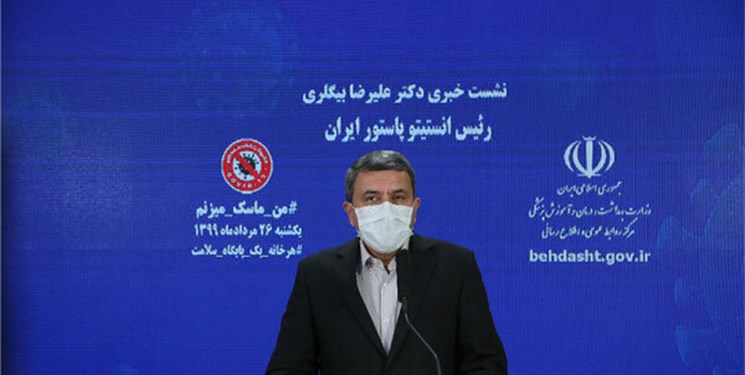 TEHRAN (FNA)- Head of Iran's Pasteur Institute Alireza Biglari announced that his institute will produce seven million doses of its coronavirus vaccine by late October or early November, 2021.
"We will be able to produce 6-7 million doses of this vaccine per month by November," Biglari said.
He pointed to the production of COVID-19 vaccine between Iran and Cuba, and said that the joint production of coronavirus vaccine between Iran and Cuba is being tested clinically and the vaccine will be approved by Iran's health ministry.
In relevant remarks on Sunday, Deputy Health Minister and Head of Iran Food and Drug Administration (IFDA) Mohammad Reza Shanehsaz announced that more than 75% of Iranians are willing to take the Iranian coronavirus vaccine.
"According to a poll, over 75% of people said they would like to be vaccinated with Iranian vaccine, and this was excellent," Shanehsaz said.
The head of the Food and Drug Administration of Iran pointed out that currently, a contract of 20 million doses and a contract of 60 million doses of vaccine had been registered for import to Iran.
In relevant remarks on Saturday, Shanehsaz announced that the country hopes to complete public vaccination against COVID-19 virus by the end of this winter.
"Within 45 days, we managed to reach the daily production of 45 million masks. We are completely self-sufficient in the field of diagnostic (coronavirus) kits, and in area of coronavirus medications, we managed to develop and manufacture the needed medicines in less than three months," Shanehsaz told reporters in a press conference.
"We have also managed to make good success in the development and production of vaccines," he added.
"Today we hope to produce the first million-dose batch of the vaccine in June, and we can complete the public vaccination by the end of the (Iranian) year (March 20, 2022)," Shanehsaz said.
Head of the information office of the Headquarters for Executing Imam Khomeini's Order (HEIKO) Hojjat Niki Maleki tweeted on Friday that the efforts of the Iranian scientists have yielded fruit and within a couple of weeks the country will produce some 1 million doses of COV-Iran Barekat vaccine.
He added that another 3 million doses are expected to be produced by June 20.