2021-May-19 03:44
Politics
2021-May-4  16:05
Tehran, Rome After Boosting Cultural, Tourism Ties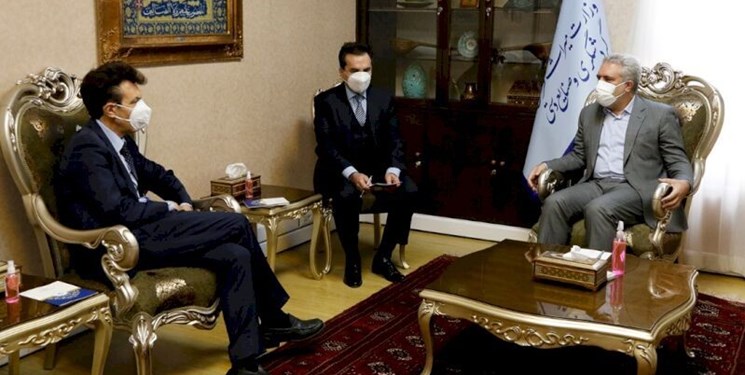 TEHRAN (FNA)- Iran is ready to expand relations with Italy in the fields of culture, artifacts and tourism, Iran's Minister of Cultural Heritage, Handcrafts and Tourism Organization Ali Asghar Mounesan said.
Iran is prepared to increase cultural, artefact and tourism cooperation with Italy, Mounesan said in his meeting with Italian Ambassador to Tehran Giuseppe Perrone, adding that his country has held several exhibitions in Europe.
He said that Iran is ready to hold exhibitions of artefacts in Italy, stressing that Tehran is ready to provide places for Italian artists in Iran free of charge.  
Perrone, for his part, said Iran is rich in cultural and artefacts field which can be a good chance for cooperation. 
"Iran and Italy have been cooperating in archeology for a long time and Italy is ready to expand the ties," he added.
In a relevant last December, Iran's cultural attaché in Rome Mohammad-Taqi Amini met with the President of the Italian University of Perugia Maurizio Oliviero and examined the ways for promotion of further cultural cooperation.
During the virtual meeting, Amini suggested holding an exhibition of 5,000 years of Iranian engineering, establishing a course of Farsi language and literature at the university, and launching a program to introduce Iranian cinema in Perugia.
Both sides voiced the hope to ink the first academic MoU in the coming years.