Politics
2021-May-5  13:18
Iran Not to Accept US Present Positions in Vienna N. Talks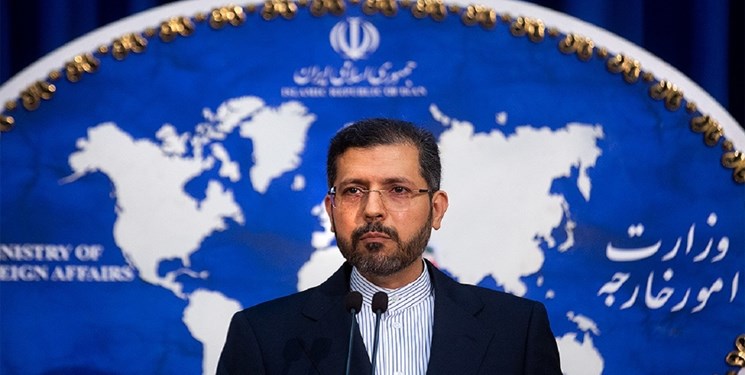 TEHRAN (FNA)- There are many differences between Iran and the United States in Vienna, Iran's Foreign Ministry Spokesman Saeed Khatibzadeh said, adding that Washington's positions in Vienna have not been acceptable to Iran.
"There are many differences between Iran and the United States in Vienna," Khatibzadeh said, noting, "Therefore, the Iranian delegation is conducting the Vienna talks carefully."
He pointed to the US' insistence on maintaining sanctions against Iran, and warned, "if the White House insists on such things, the talks will come to a halt."
The US, under former president Donald Trump, unilaterally withdrew participation in the agreement and re-imposed sanctions against Iran, which the accord had lifted.
The Trump administration subsequently launched what it touted as a campaign of "maximum pressure" against Iran, hoping to force the Islamic Republic to accept large-scale limits on its nuclear program and missile work, among other things.
The administration of US President Joe Biden has verbally renounced that policy and admitted to its failure, while expressing a willingness to return to the Iran deal. However, it has so far stopped short of taking any concrete steps to that end and retained the sanctions on the Islamic Republic.
In relevant remarks on Monday, Khatibzadeh said the country's negotiating team is in no rush in the nuclear talks, but they won't let the attrition talks either.
"The Iranian negotiating team is in no hurry in the talks, they perform their mission seriously and tactfully and at the same time, they won't allow the talks become exhausting and protracted," Khatibzadeh said in reference to the ongoing nuclear negotiations between Iran and G4+1 in Vienna.
He clarified Iran's principled policy in the Vienna talks, stressing that the text of the JCPOA must be implemented word by word.