2021-June-19 17:06
Society_Culture
2021-May-5  14:12
Multilingual Poetry Book on Quds Unveiled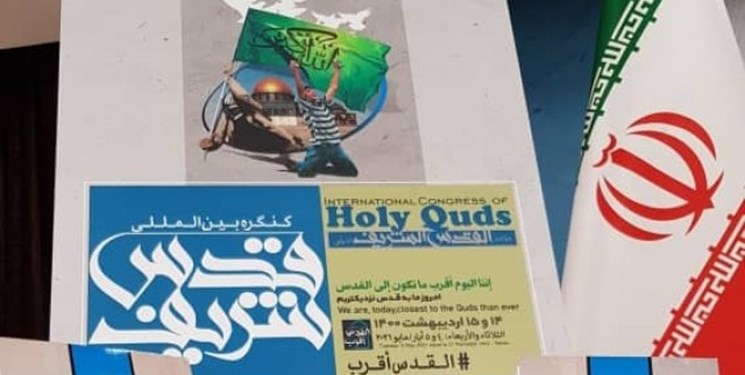 TEHRAN (FNA)- A multilingual poetry book on Quds named "Holy Pens" was unveiled in the Central Iranian city of Qom on Wednesday on the sidelines of the International Quds Conference.
Holy Pens has been published in 282 pages with poems on Al-Quds in Persian, Arabic, Turkish, Urdu and English languages.  
It has 28 poems in Persian by poets from Iran, Afghanistan and Tajikistan, 26 poems in Arabic by poets from Bahrain and Kuwait to Sudan and Morocco, 25 poems in Turkish by poets from Turkey, 25 poems in Urdu by poets from Pakistan and India, and 19 poems in English by poets from the USA, the Netherlands and Australia.
Hamas Representative in Tehran Khalid Qadoumi has written an introduction to the book.
The International Quds Day is an annual event opposing Israel's occupation of Beitul-Muqaddas. Anti-Zionist rallies and demonstrations are held on the last Friday of Ramadan in Muslim and Arab countries around the world, specially in Iran, as well as a large number of non-Muslim states. However, this year there won't be massive demonstrations due to coronavirus pandemic.
The International Quds Day was started by the late Founder of the Islamic Republic, Imam Khomeini, in 1979 as a way of expressing solidarity with the Palestinians and underscoring importance of the holy Quds to Muslims.