2021-July-24 22:29
Politics
2021-May-7  16:36
Palestine Flag Hoisted in Iran's Main Squares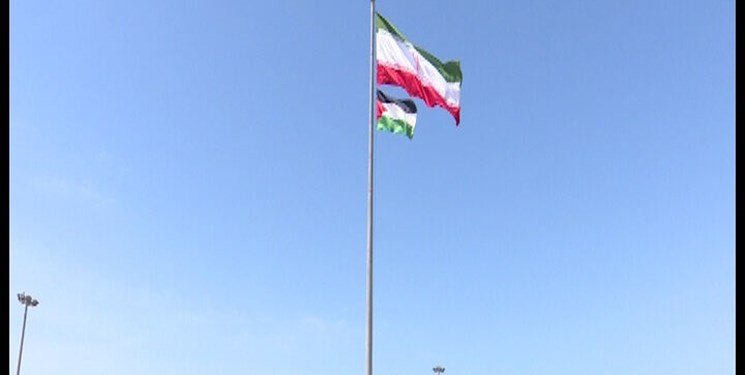 TEHRAN (FNA)- The ceremony of hoisting the Palestinian flag was held in main squares of Iran, specially in the capital city of Tehran.
The ceremony has been held on the occasion of the last Friday of the holy month of Ramadan, which was designated as the International Quds Day by the Late Founder of the Islamic Republic Imam Khomeini in 1979.
The Quds Day ceremony has kicked off in the main squares of the capital city of Tehran at 10 am on Friday.
The ceremonies marking the International Quds Day are being held without the presence of the crowd, while certain media activists cover the symbolic ceremony throughout Iran due to the deadly COVID-19.
The International Quds Day is an annual event opposing Israel's occupation of Beitul-Muqaddas. Anti-Zionist rallies and demonstrations are held on the last Friday of Ramadan in Muslim and Arab countries around the world, specially in Iran, as well as a large number of non-Muslim states.