2021-June-16 00:02
Economy
2021-May-7  17:24
Iran Ups Petrochemicals Export by 13 Percent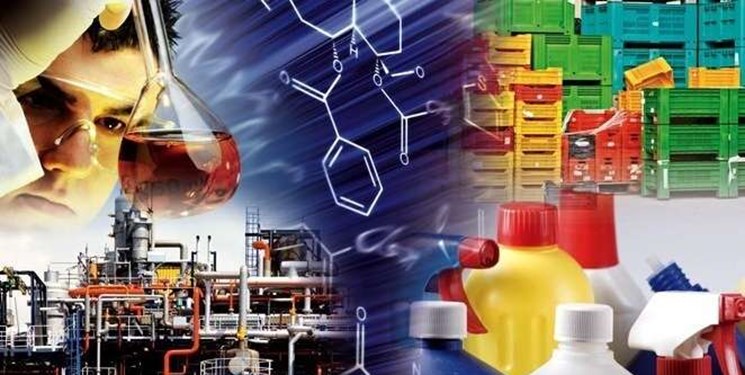 TEHRAN (FNA)- Secretary of the Petrochemical Industry Owners Guild Ahmad Mahdavi Abhari announced considerable rise in Iran's production and export of petrochemical products
"A sum of 11 new petrochemical plants were inaugurated in the country last year which resulted in a 10-percent increase in production," Mahdavi Abhari said.
He reiterated that the 13-percent increase in export shows that the country has done better in the field.
He added that despite the obstacles created by the sanctions, there are no problems for exports and receiving the money.   
In relevant remarks in early April, Managing Director of the National Iranian Petrochemical Company (NIPC) Behzad Mohammadi announced that two petrochemical plants for production of polypropylene and heavy polyethylene catalysts will be inaugurated in the coming weeks.
"The new projects will be inaugurate with the technical knowhow provided by the Petrochemical Research and Technology Company (PRTC)," Mohammadi said.
Mohammadi visited Arak Center of the Petrochemical Research and Technology Company, and was briefed on the latest state of the polypropylene and heavy polyethylene catalyst units.
On the sidelines of the visit, he said that the strategy of the petrochemical industry is to produce catalysts required by the industry with Iranian technical savvy with the aim of reducing imports.
"Last year, the technical knowhow for the production of polypropylene from natural gas was unveiled at the Mahshahr Bureau of PRTC. It is based on this technical knowledge that the implementation of the GTPP project of Islamabad-West Petrochemical Plan has begun," he added.
He pointed out that the two new catalyst plants will become operational in weeks, and said, "The projects will make Iran self-sufficient in production of the items."
In relevant remarks in early August 2020, Iranian President Hassan Rouhani described the inauguration of three major petrochemical projects with a total investment of $1.6 billion as a major step towards development despite sanctions and the spread of coronavirus.
"Today we are witnessing the transformation of the petrochemical industry," President Rouhani said addressing the inaugural ceremnoy of major petrochemical projects via video conference.
"Today's inaugurations were doubly gratifying, because when we want to distance ourselves from crude oil exports and turn them into valuable products, one of the ways is to develop and transform the petrochemical industry," he added.
Rouhani opened Kaveh Methanol and Kimia Pars Middle East projects in Bushehr and Lorestan Petrochemical Catalyst unit, via video conference.
"The inauguration of three important national and petrochemical infrastructure projects worth about $1.6 billion is a valuable step in the development of the country," the Iranian president added.
Rouhani stated that 17 petrochemical projects would be inaugurated by the end of the current Iranian year (will end on March 20, 2021).
"These projects are for setting the ground for and materializing the third leap of the petrochemical industry, which will take place in 1404 (2025)," he added.