2021-July-24 21:34
Politics
2021-May-8  17:11
Iranian Speaker's Advisor Asks for Immediate Stop to Israelis' Crimes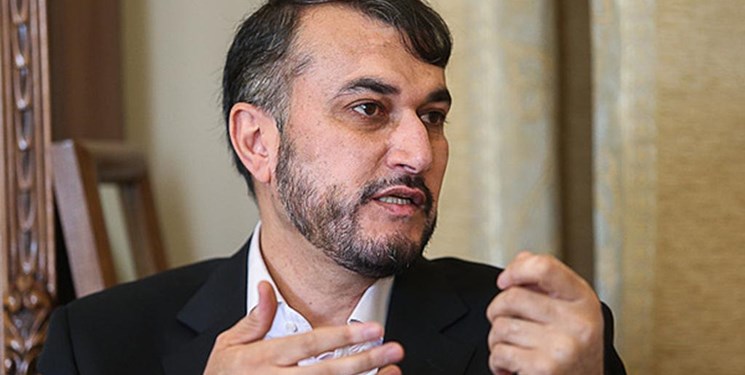 TEHRAN (FNA)- Advisor to the Iranian Parliament Speaker and Secretary General of the International Conference on Supporting Palestinian Intifada Hossein Amir Abdollahian condemned the recent crimes committed by Israel against the Palestinians in al-Aqsa Mosque, and called for an immediate halt to the Zionists' atrocities.
Amir Abdollahian told FNA on Saturday that the international parliamentary assemblies and the UN bear a human and legal responsibility to show reaction to the crimes committed by the "fake and terrorist Israeli regime".
He called on the international bodies to condemn the Zionists' aggression, stressing the need for an end to the "systematic human rights violations" by Israel.
Amir Abdollahian described the new flames of Intifada in Quds as a new chapter in the Palestinian nation's struggle and will to achieve its legitimate rights, saying that assisting the Palestinian nation and fighters in this critical stage is important and necessary.
He called on the world parliaments, specially the Islamic and Asian Inter-parliamentary Assemblies, to pay special attention to the issues related to Quds and al-Aqsa Mosque.
At least 205 Palestinians were wounded Friday as clashes erupted at Jerusalem's Al-Aqsa Mosque compound, in a serious escalation in tensions that have been building up in Jerusalem over the past weeks.
The Palestinian Red Crescent emergency service said some 205 people were wounded in clashes with Israeli police there and elsewhere in Jerusalem, including 88 who were hospitalized. The Palestinian Red Crescent has also set up a field hospital on the Mosque's compound due to the large number of wounded protesters, most of them wounded in the face and eyes by rubber-coated bullets and shrapnel from stun grenades.
Some 70,000 worshippers attended the final Friday prayers of Ramadan at Al-Aqsa, the Islamic endowment that oversees the site said. Thousands protested afterwards, waving the green flags of the Islamic resistant group, Hamas, and chanting pro-Hamas slogans before dispersing peacefully.
After the Israeli police's crimes, Hamas leader Ismael Haniyeh called on Israeli Prime Minister Benjamin Netanyahu not to "play with fire".
"We tell Netanyahu: don't play with fire. This is a battle that you cannot win. Israeli arrogance and tyranny will be smashed on the stones of the Al-Aqsa Mosque," Haniyeh said.
"The enemy is acting foolishly in Jerusalem, and they don't realize what the results will be," he added.