2021-June-13 09:53
Politics
2021-May-10  13:08
Speaker Condemns Kabul Terrorist Act, Sympathizes with Bereaved Families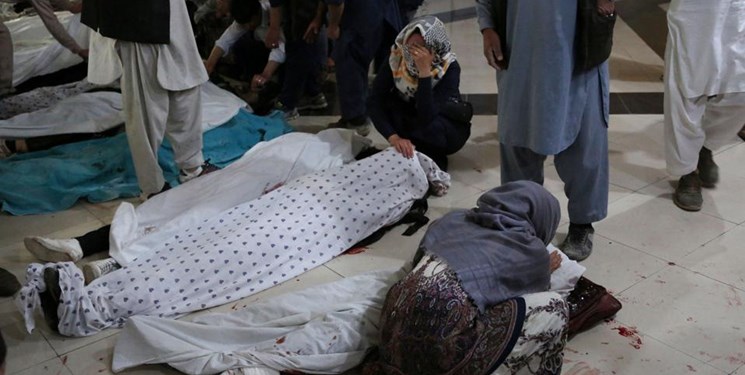 TEHRAN (FNA)- Iran's Parliament Speaker Mohammad Baqer Qalibaf condemned the recent terrorist blast at a girls' school in Kabul, stressing that such acts will never affect Afghanistan's resolve toward development and stability.
Qalibaf, in a letter to his Afghan counterpart Mir-Rahman Rahmani, strongly condemned the Saturday terrorist explosion that killed scores and wounded more number of girls at a school in Western Kabul, and said that such moves are ineffective on the determination of the brotherly and friendly Afghan nation.  
"I pray to Allah for the salvation of the martyrs of that act, quick curing of the injured, and patience of the bereaved families," he added.
Blasts close to a secondary school in the Afghan capital Kabul have left at least 85 people dead and more than 147 injured, officials say.
The explosions took place as students were leaving the building on Saturday, with pictures on social media showing abandoned school bags in the street.
Most of the victims were girls, a ministry of education spokeswoman said.
No-one has admitted carrying out the attack in Dasht-e-Barchi.
Afghan government officials blamed Taliban militants for the attack, but the group denied any involvement.
The explosions are believed to have been caused by a car bomb and two improvised explosive devices planted in the area.
The neighborhood in Western Kabul is home to many from the Hazara minority community, who are of Mongolian and Central Asian descent and are mainly Shiite Muslims.