2021-June-13 10:23
Politics
2021-May-10  19:18
IRGC Blames US for Terrorist Attack in Kabul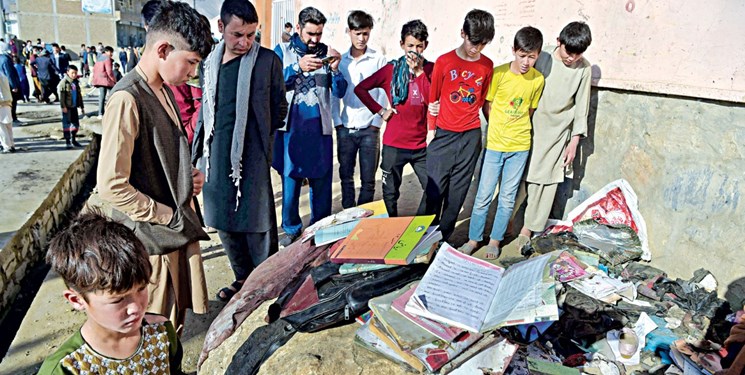 TEHRAN (FNA)- The Islamic Revolution Guards Corps (IRGC) in a statement on Monday condemned the terrorist attack against a secondary school in Kabul, describing it a US crime and conspiracy to revive Takfiri terrorism and return war and insecurity to Afghanistan.
"The Black Saturday crime in Kabul and the successive explosions in Seyed al-Shohada (AS) school during the holy month of Ramadan, which resulted in the martyrdom of more than 65 fasting schoolgirls and their mothers, and the injury of more than 160 people was another big tragedy which struck the Muslim and zealous people of Afghanistan," the statement said.
"No bout, under the circumstances that despite the evidence to the opposite, the Americans claim to be leaving Afghanistan, this horrific incident more than anything else puts the blame on the White House who has been transferring Takfiri terrorists from Syria and Iraq to Afghanistan and cooperating with them through its regional supporters by supplying arms, financial and mind support to help them commit terrorist crimes," it said, explaining that the US intends to convince the public opinion that if the American troops leave Afghanistan, war and insecurity will return to the country.
The statement strongly condemned the US conspiracy and unforgettable crime.
It expressed sympathy and condolences to the honorable and Muslim people of Afghanistan, specially the families of the martyrs, and asked immediate recovery for the injured.
"The US terrorist regime and the allies of the White House should put an end to their evil wars and malice against the Islamic Ummah, specially the oppressed nation of Afghanistan; the world public opinion believes that withdrawal of the Americans from West Asia will bring lasting security and peace to the Muslim nations of the region," it added.
Blasts close to a secondary school in the Afghan capital Kabul have left at least 85 people dead and over 147 injured, officials say.
The explosions took place as students were leaving the building on Saturday, with pictures on social media showing abandoned school bags in the street.
Most of the victims were girls, a ministry of education spokeswoman said.
No-one has admitted carrying out the attack in Dasht-e-Barchi.
Afghan government officials blamed Taliban militants for the attack, but the group denied any involvement.
The explosions are believed to have been caused by a car bomb and two improvised explosive devices planted in the area.
The neighborhood in Western Kabul is home to many from the Hazara minority community, who are of Mongolian and Central Asian descent and are mainly Shiite Muslims.