Society_Culture
2021-May-11  16:35
Medical Official: Iran-Cuba Joint Coronavirus Vaccine Resistant against Different Mutations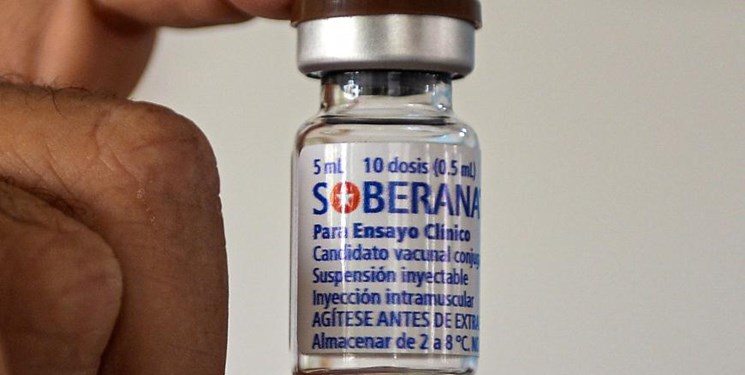 TEHRAN (FNA)- 'Soberana' coronavirus vaccine, co-produced by Iran and Cuba, Ehsan Mostafavi said that the vaccine has shown immunity against different mutations of COVID-19, project manager of the vaccine's clinical trial phase III said.
"Cuba has recently published reports which show that after they studied efficiency of the vaccine against known mutations, they have, fortunately, found that it still maintains immunity against the virus mutations," Mostafavi said on Tuesday.
He referred to the phase III of the human trial of the vaccine in Iran, and said over 10,000 out of 24,000 volunteers have received the first dose of the vaccine.
The goal is to finish vaccination of 24,000 volunteers in the next two weeks, Mostafavi said.
"Currently, 10,000 people who have been vaccinated have shown very mild side effects and do not need special medication. Side effects of the vaccine have been studied in all age and sex groups," he added.
Head of Iran's Pasteur Institute Alireza Biglari said early this month that the institute is cooperating with Cuba in the production of 'Soberana' coronavirus vaccine.
"By injecting 2 doses, the vaccine (Soberana) was more than 80% effective and was the only vaccine for which a booster dose was also designed. When we use the booster dose, we can proudly say that it is 100% effective," Biglari said.
The third phase of clinical tests of 'Soberana' coronavirus vaccine jointly produced by Tehran and Havana started in Iran late in April.
The third phase of the human trial of the vaccine kicked off in the presence of the health ministry officials at Isfahan University of Medical Sciences.
The first injection of the Iranian-Cuban coronavirus vaccine was given to Mohammad Mehdi Gouya, the director of the health ministry's Infectious Diseases Management Center, and the second injection was given to Biglari.
The third phase of the clinical trial of the coronavirus vaccine of the Pasteur Institute of Iran and the Finlay Institute of Cuba is to be studied in seven provinces of Iran and eight universities of medical sciences, including the Babol university of medical sciences and the medical sciences universities of Mazandaran, Isfahan, Yazd, Kerman, Hormozgan, Hamedan and Zanjan provinces. A sum of 24,000 volunteers will go under study in this phase.
In Cuba, 44,000 people are taking part in the third phase of the human trial of the vaccine.