2021-June-12 18:25
Politics
2021-May-11  17:24
Iranian Lawmakers Condemn Brutal Killing of Shiite Afghan Students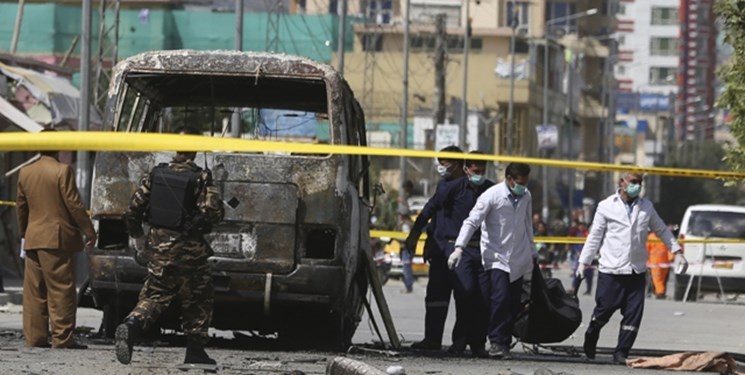 TEHRAN (FNA)- Iranian legislators in a statement on Tuesday condemned the terrorist blast in Kabul which killed and wounded tens of people in a Shiite-populated secondary school, blaming the US for the crime.
"The brutal crime committed by the US mercenaries (the terrorists) which resulted in the martyrdom of 85 innocent students and wounded 170 at the Seyed al-Shohada school in Kabul, indicates failure of the US policy in its 20 years of shameful presence in Afghanistan," said the statement read by senior member of the parliament's Presiding Board Seyed Mohsen Dehnavi.
"The US, the ISIL, and other governments and terrorist groups should know that the brave people of Afghanistan, who expelled the former Soviet Red Army from their country empty-handed and made history, will impose the same fate on the US and its mercenaries," it added.
The Iranian MPs condemned the horrific crime, and called on the international community to identify and punish its perpetrators and allow the brave and intelligent Afghan nation to determine their own fate without any foreign interference, reminding that foreign intervention is a clear violation of Afghanistan's national sovereignty and the UN Charter.
The death toll in a bomb attack that targeted schoolgirls in Kabul on Saturday has risen to 85.
Another 147 people were wounded in the attack in front of the Sayed Al-Shuhada school, said Danish Hedayat, head of media for the second vice president of Afghanistan.
A car bomb was detonated in the neighborhood of Dasht-e-Barchi, and two more bombs exploded when students rushed out in panic.
There has been no official claim of responsibility yet. The Taliban has denied being behind Saturday evening's blasts.
Earlier today, Iranian Parliament Speaker Mohammad Baqer Qalibaf condemned the recent bomb attacks against a secondary school in Kabul which killed and wounded hundreds of people and children, and said, "The terrorist act that took place in Afghanistan has martyred a large number of girls and children. Therefore, I condemn this act and offer my condolences to all Muslims, specially the dear people of Afghanistan and the families of the martyrs of this crime."