2021-June-23 21:58
Iran Manufactures Oil-Based Ozone Generator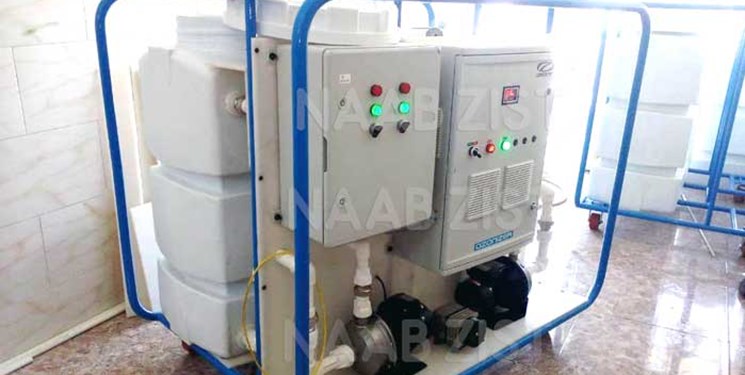 TEHRAN (FNA)- Iran made the first indigenous oil-based ozone generator, according to the CEO of a knowledge-based company.
Shadi Aziziha said Iran produced a type of oil-based ozone generator that has much higher efficiency, and added that this will prevent the import of the device.
She said that ozone is a strong oxidizer and can eliminate viruses, bacteria, and fungi, and it is used as a disinfectant in water and wastewater treatment industries and air treatment.
The CEO noted that this device is supplied at a price of 50% less than the foreign sample and has been exported to Iraq, the UAE, and Afghanistan.
Last week it was announced that an Iranian knowledge-based company produced a strong and economically friendly nano-ceramic coating which increases the paint adhesion and the strength of base metals.
Chromate conversion coating or chromatization is a type of coating in which metal compounds such as chromic acid, chromate or dichromate can be applied to the surface by chemical treatment. The result of such an operation is the creation of a conversion protective coating containing chromium compounds on the metal surface, which is used for paint adhesion and corrosion resistance of aluminum but one of the common problems in this process is environmental pollution due to the use of polluting and harmful elements.
A knowledge-based company in Iran has been able to resolve the problem by producing nano-samples of surface coatings which increases the efficiency and quality of products.
Zirconium-based nano-ceramic conversion coatings have been introduced to the market, which have shown very high performance for paint adhesion and increasing the strength of the base metal. One of the advantages of this technology is that the amount of final coating required on the metal surface is significantly reduced.
Common coatings in industry, including zinc, nickel, manganese and phosphate, cause harm to human health and the environment, but these nano-coatings do not harm the environment while maintaining public health. On the other hand, a lot of water is used for production of common coatings, while these nano-coatings require little water.