Politics
2021-May-12  16:39
Iranian FM to Confer with Syrian, Resistance Leaders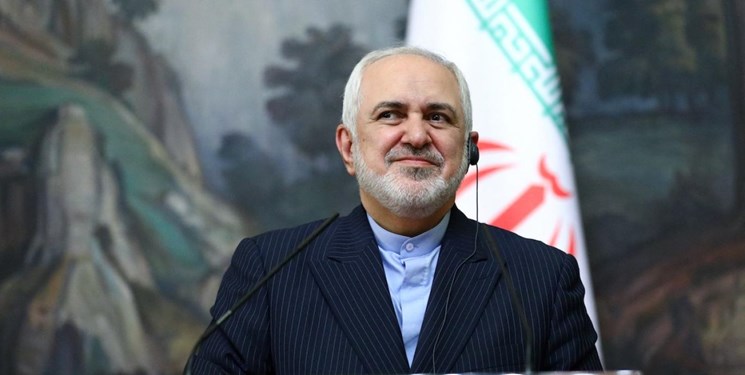 TEHRAN (FNA)- Iranian Foreign Minister Mohammad Javad Zarif, who arrived in Damascus on Wednesday, said that his trip is aimed at discussing elections in Syria and the latest situation in Palestine amid new clashes between Israel and the resistance forces.
"I am happy to be in Syria again to meet with the Syrian brothers and sisters," Zarif said upon arrival in Damascus on Wednesday.
"We are in very special conditions and I was supposed to visit Syria on the eve of the Syrian elections and talk to our Syrian friends about this important event," he added.
"Unfortunately, the criminal acts of the Zionist regime, which have intensified since the International Quds Day and the unprecedented incidents that took place in Al-Aqsa Mosque and the occupied territories and the bombing of Gaza have created very serious conditions in the region and Syria as one of the pioneer states in the resistance axis plays a very important role in this regard," Zarif said.
He added that in addition to talks on the Syrian elections and the Islamic Republic of Iran's support for the Syrian government and people, both in terms of reconstruction and in the fight against terrorism, he will also discuss the current situation in the occupied Palestinian territories during his meetings with Syrian President Bashar al-Assad, Foreign Minister Faisal al-Mikdad and other Syrian officials as well as Palestinian resistance leaders residing in Syria.
Zarif arrived in Damascus on Wednesday morning. 
He is scheduled to meet and hold talks with Syrian authorities and exchange views on bilateral and regional issues, as well as to review the latest developments in the occupied territories and the Zionist regime's encroachments on Muslim shrines.
Zarif will also meet with the leaders of Palestinian groups living in Syria and discuss the latest developments in occupied Palestine.
In a recent telephone conversation between Mikdad and Zarif, the Syrian Foreign Minister invited his Iranian counterpart to travel to Damascus.
During the talks, Mikdad presented a report on the internal situation in Syria, preparations for the presidential election and the country's relations with its neighbors.
In recent weeks, Zarif has traveled to Qatar, Iraq, Kuwait and Oman as part of Ramadan diplomacy, meeting with officials in those countries to discuss bilateral issues and regional and international developments.