2021-September-16 21:22
Politics
2021-May-12  16:45
IRGC Vows Stronger Support for Palestine, Stresses Efforts to Expel US from Region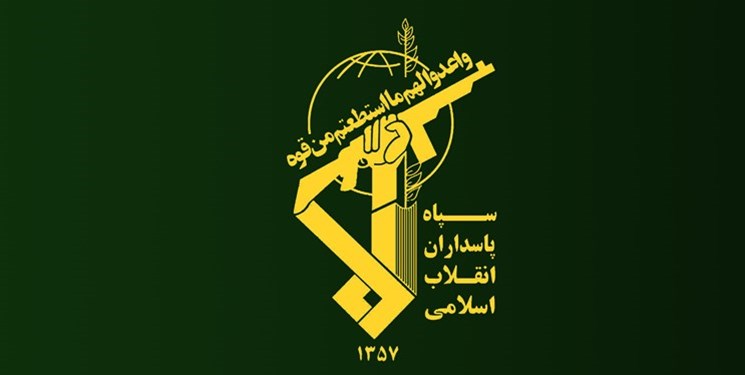 TEHRAN (FNA)- The Islamic Revolution Guars Corps (IRGC) in a statement on Wednesday stressed stronger support for the Palestinian people and resistance groups in their fight against Israel, and more efforts to force Washington to withdraw its troops from the region.
"We warn the terrorist US regime and the criminal rulers of the White House, as the main supporters of the Zionists, who have become the perpetrators and guarantors of these atrocities and the Zionist regime's deplorable crimes through Ibrahim's plan and deception of the leaders of some Arab countries, that withdrawal of the forces of the US, which claims to advocate human rights and is the supporter of oppression and crime, can be the messenger of peace, security and tranquility for the regional people and this is the definite strategy of the Islamic Ummah, and they should not further embarrass the people of their country (the American people) before the eyes of the world public opinion," the statement said.
The Islamic Revolution Guards Corps strongly condemned Israel's "big and endless crimes", stressing that it will remain a supporter and companion of the Palestinian nation "more vigilantly and strongly" within the framework of its mission and the great legacy of the school of former IRGC Qods Force Commander Lieutenant General Qassem Soleimani to help the Islamic Resistance and the Palestinian Intifada.
The Iranian parliament had also in a statement on Tuesday condemned Israel's recent crimes against the Palestinians in the al-Aqsa Mosque and Gaza, and vowed that the holy Quds will be liberated by the IRGC Qods Force.
"Resistance is the only way to confront the criminal regime of Israel, and the resistance groups will defend the Palestinian cause with maximum preparedness and power until historic Palestine from the River to the Sea is liberated completely," said the statement read by senior member of the parliament's Presiding Board Seyed Mohsen Dehnavi.
"The axis of resistance, led by the Qods Force and with the help of the spirit of the martyrs of the resistance, specially the great resistance fighter (former commander of the IRGC Qods Force), martyr (Lieutenant General) Haj Qassem Soleimani, will liberate the land of Palestine from the claws of the evil regime. Quds will be liberated by the Qods Force," it added.
"While condemning the crimes of the Israeli occupying regime, the Iranian parliament expresses its sympathy and solidarity with the Palestinian people, parliament and MPs, and declares its full readiness to render any assistance to the oppressed Palestinian people. While emphasizing the need for internal unity among the Palestinians, we see resistance as the only way to liberate Palestine and ask the Muslim nations of the region to help their Palestinian brothers and sisters," the statement said.
It also blasted the UN for silence on the Israeli crimes against the Palestinians, as well as certain Arab states for normalizing relations with the Zionist regime.