2021-June-15 02:00
Politics
2021-May-15  14:32
Iran's Deputy FM Rebukes Hoisting Israel's Flag over Vienna State Buildings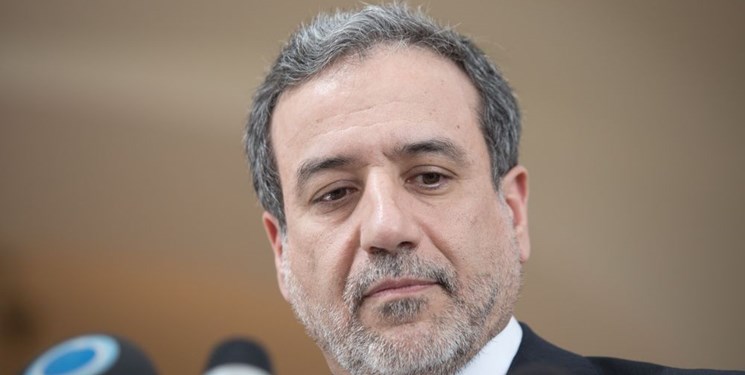 TEHRAN (FNA)- Iran's Deputy Foreign Minister Abbas Araqchi criticized hoisting Zionist regime's flag over Vienna government buildings, calling it shocking and painful.
Araqchi censured Austrian Chancellor Sebastian Kurz, saying instead of sympathizing with the innocent people of Gaza, he has expressed his "condolences" to the Zionist regime which has occupied Jerusalem Al-Quds and Palestinian territories.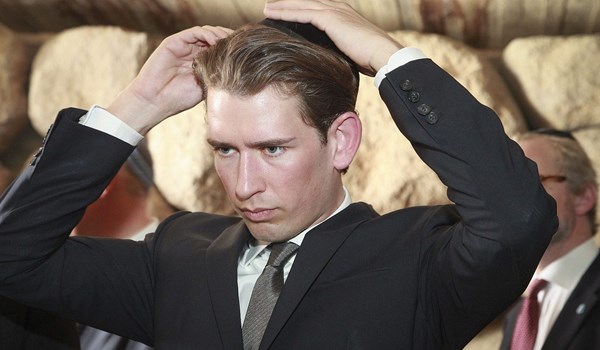 Austrian Chancellor Sebastian Kurz
On Friday, Kurz raised the flag of the fake Israeli regime over his office in Vienna as a sign of what he called "solidarity" with the regime.
Tensions have escalated in Jerusalem Al-Quds, the occupied West Bank and Gaza amid the planned forced expulsions of dozens of Palestinians from Sheikh Jarrah neighborhood, where illegal Israeli settlers are looking to take over the properties of Palestinian families.
Since Israel launched air raids on the besieged Gaza Strip late on Monday May 10, Gaza's Health Ministry says at least 122 people, including 31 children, have been killed, and 600 others have been wounded.
Israel's military says about 2000 rockets have been fired by Palestinian resistance groups from Gaza towards various locations in Israeli occupied territories since Monday.
Israel's so-called security cabinet on Wednesday night approved a plan to intensify military attacks on Hamas and Islamic Jihad targets in the Gaza Strip.
The Israeli army also said that it was going to present a plan for a ground operation in the besieged Palestinian coastal enclave.
Israel continued on Friday to bombard Gaza Strip with airstrikes and artillery shells, ignoring international calls for calm.
Palestinian Safa news agency reported that several air raids were launched in the Eastern and Northern parts of Gaza City in the early hours of the day.
Violent artillery shelling hit east of Deir al-Balah city, which lies in the central Gaza Strip and is located over 14 kilometers (8.7 miles) South of Gaza City.
Artillery fired also reportedly struck the homes of civilians east of Maghazi refugee camp.
Shelling and artillery fire were reported in the town of al-Fakhari, East of Khan Yunis in Gaza, as well.