2021-June-12 19:37
Politics
2021-May-15  15:23
Official Slams Muslim States, OIC Indifference toward Israel's Crimes in Gaza
TEHRAN (FNA)- Deputy Judiciary Chief and Head of the Iranian Judiciary's High Council for Human Rights Ali Baqeri Kani blasted Islamic governments' inaction towards Israel's attacks on Gaza and massacre of many innocent Palestinians.
"What kind of crimes the Zionists should commit to make the Organization of Islamic Cooperation react?" Baqeri Kani wrote on his Twitter page, adding, "The least the Islamic governments can do for the oppressed Palestinian nation is to hold an emergency OIC meeting at the highest level."
"Those Arab states which extended hand of friendship to Israel on the pretext of peace must be accountable for blood of Palestinian children, cry of Palestinian mothers and scream of Palestinian fathers today," the official went on to say.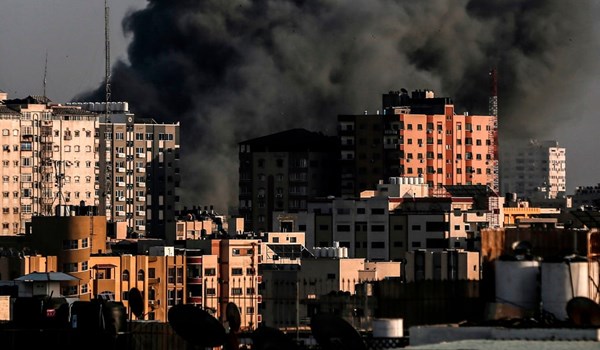 "Once, Gaza was called as a place where human rights had been violated under the support of US and Europe; but today it is turned into a place where humans are burned to fade," the official wrote.
"Resistance today is stronger than ever while the Zionist regime is much weaker than before," Baqeri Kani stated.
He also urged the international community and freedom-seekers worldwide to defend the oppressed Palestinians and stand against Zionists.
Israel continues its air raids targeting areas in the Palestinian territory of Gaza.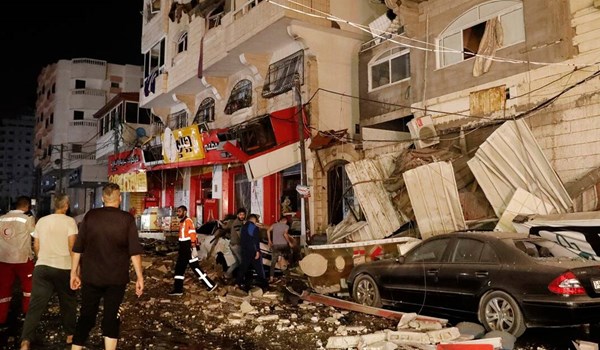 Palestinian residents of Gaza Strip woke up on Thursday to mark Eid Al-Fitr amid relentless aerial bombardment by Israel. Heavy bombardment on the Gaza Strip continued on Thursday as the Israeli Army launched a series of air raids on various locations.
Palestinian Civil Defense announced on Saturday that since the start of the Israeli offensive on Monday, at least 139 people, including 39 children, have been killed. More than 950 others have been wounded.
In relevant remarks on Thursday, Iranian President Hassan Rouhani underscored the necessity for Muslim countries to increase unity against Israel, calling on the Organization of Islamic Cooperation (OIC) to play a more active role to defend the Palestinians.
"The tragic incidents of the last few days and the crimes of the Zionist regime, more than ever, remind us of the need for unity and cooperation of Islamic countries to confront the Zionist coercion and occupation," Rouhani said in a phone conversation with Emir of Qatar Sheikh Tamim bin Hamad Al Thani.
"It is necessary for the Islamic countries to work together to defend the Palestinian people, and to confront the aggression and hostile and racist actions of the Zionist regime that we have witnessed in recent days and during the holy month of Ramadan," he added.
"The attacks and aggressions of the Zionist regime against the people of Palestine and Gaza Strip should stop immediately and we must not allow the Palestinian people to be oppressed anymore," Rouhani stressed.
Stating that the integration of Islamic countries with a Palestinian axis is a fundamental goal, the Iranian President said, "The OIC should play a more active role in the recent developments in Palestine because this organization was created primarily for the Palestinian crisis and Al-Aqsa Mosque."