2021-June-12 19:25
Politics
2021-May-15  16:21
Iranian University Students' Basij Offices Condemn Brutal Terrorist Attacks in Kabul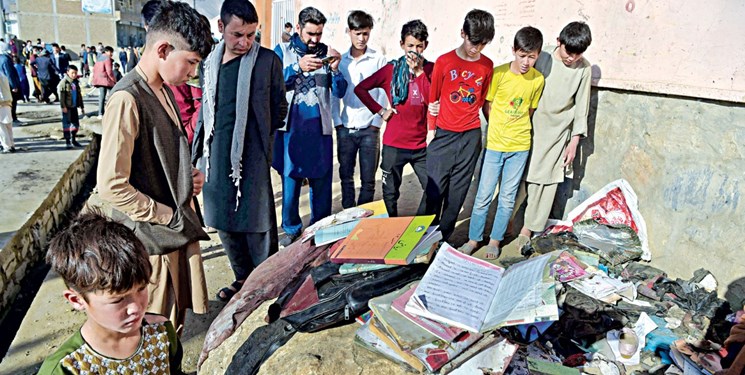 TEHRAN (FNA)- Over 200 Iranian university students Basij (volunteer forces) offices in a joint statement on Saturday deplored the recent terrorist attacks in Kabul, saying that such acts are carried out to legitimize the foreign troops' deployment in Afghanistan.
"These barbaric acts, which have resulted in the martyrdom and injury of many school students in Kabul, are clear examples of targeted killings and assassinations and crimes against humanity," the statement  issued by 214 university students basij offices said.
"Undoubtedly, these inhumane and heinous acts often coincide with withdrawal of the occupying forces from a region; specially when the American forces are leaving the territory of Afghanistan and with these incidents, they are trying to induce this idea in the region that their occupying presence leads to security and peace in these countries, and the local security bodies are not able to prevent such attacks. This is while the purpose of such assassinations and targeted killings is to legitimize the presence of the occupying forces and to create a sense of dependence on them so that they can easily loot and conduct inhumane acts," it added.
The statement called on the human rights activists around the world to enter the scene to maintain international peace and security, display the evil intentions of those who pursue such cowardly and inhumane acts and take action to establish security in the world and the Middle East.
A bomb ripped through a mosque in Northern Kabul during Friday prayers and killed 12 worshippers, Afghan police said.
Spokesman Ferdaws Faramarz said the mosque's imam, Mofti Naiman, was among the dead. Another 15 people were wounded.
The bomb exploded as prayers had begun. No one claimed responsibility for the bombing, but initial police investigations suggest the Imam may have been the target, Faramarz said.
The most deadly recent attack last week killed over 90 people and wounded nearly 200 others, many of them pupils leaving a girls' school when a powerful car bomb exploded. The Taliban denied involvement and condemned the attack.