2021-June-12 19:11
Politics
2021-May-15  19:03
IRGC Deputy Commander: Israel Surrounded by Resistance Front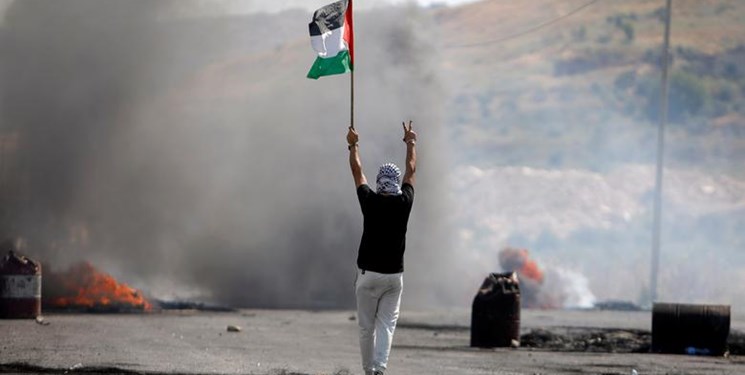 TEHRAN (FNA)- Islamic Revolution Guards Corps (IRGC) Deputy Commander for Political Affairs Brigadier General Yadollah Javani said that Israel is now under full siege by the resistance forces from all sides.
"The ongoing developments in the occupied territories are the most unprecedented developments since the fake Zionist regime was created and there is no similar instance in terms of extensiveness," General Javani said on Saturday.
"The current developments have unique characteristics. Now the Zionist regime is surprised and has been completely surrounded by the resistance front," he added.
General Javani said that the incidents in the past few days in the occupied territories have well demonstrated the ability of the resistance front to confront the Zionists' military power and to reveal the weaknesses of the Zionist regime's defense system.
"The Zionist regime has completely lost its philosophy of existence and the situation has completely changed in favor of Palestine and the resistance. The Zionist regime is not capable of changing the situation to its benefit at all and evidence shows that the Zionists are reaching the end in a rapid process," he added.
General Javani said that the resistance forces in Lebanon, Syria, Iraq, Yemen, and throughout the region strongly support the Palestinian people in this confrontation.
"The future belongs to the Palestinian people and the resistance front, and the Zionist regime will have no destiny but destruction," he underlined.
Israel continued its airstrikes on the besieged Gaza Strip, drawing a barrage of rockets from resistance groups in Gaza.
The death toll from Israel's raids has risen to 139, including 40 children and seven women. According to Palestinian officials, some 95 percent of the victims are civilians.
The Israeli-blockaded Gaza Strip and the occupied Palestinian territories have been simmering with rage in the past weeks over Israel's scheme to expel dozens of Palestinians from their homes in the volatile Sheikh Jarrah neighborhood of the Old City in occupied East Jerusalem Al-Quds as part of a long-running scheme to Judaize Palestinian lands.
The anger against the Tel Aviv regime further intensified earlier this month with Israeli attacks on Palestinian worshipers in the Al-Aqsa Mosque compound during the fasting days of the holy Muslim month of Ramadan.
The Israeli military has been under fire globally over its crimes against Palestinians, especially those residing in Gaza, which has already been under a crippling Israeli siege.