2021-June-19 17:51
Arab Media Accuses UAE of Military Cooperation with Israel in Gaza, Jerusalem Attacks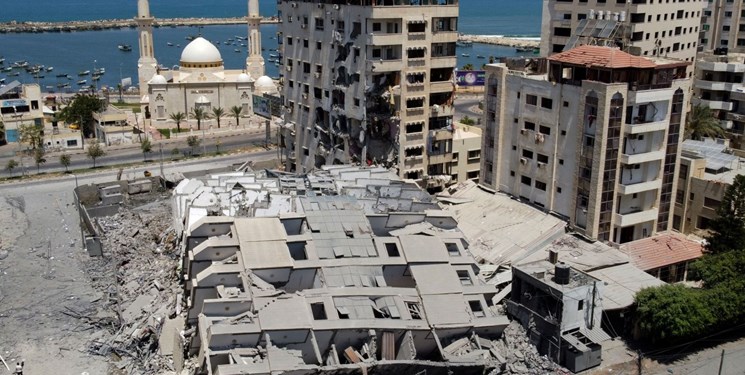 TEHRAN (FNA)- Arab media quoting informed sources accused the UAE of military cooperation with Tel Aviv in the ongoing aggression against the Palestinians in the Gaza Strip and the occupied Jerusalem upon an order by Abu Dhabi's crown prince.
Informed sources in one of the Persian Gulf Arab littoral states revealed that the UAE has cooperated militarily with the Zionist regime in the war it has started against the Palestinians in occupied Quds and the Gaza Strip, Aden News website reported.
"Flights between Abu Dhabi and Dubai-Tel Aviv have increased dramatically in recent days so that Abu Dhabi's Crown Prince Mohammed bin Zayed can support his allies in the occupying regime," al-Shaheen, a well-known Omani twitter user, wrote.
"Although many American and European nationals have left [occupied Palestine], flights between the two brotherly regimes to supply missiles and spare parts continue given the generous initiative of a Sheikh who has ordered assisting Tel Aviv and Netanyahu at any cost," he added.
At least 174 people, including tens of children, have been killed and over 1,200 others wounded in Israeli strikes on the Gaza Strip, the Palestinian Health Ministry announced on Sunday.
Israel's bombardment of the Gaza Strip entered its seventh consecutive day with air raids early on Sunday killing at least 25 Palestinians and wounding dozens more.
At least 174 Palestinians, including at least 47 children and 29 women, have been killed in the Gaza Strip in the past week, while more than 1,200 others have been wounded.
Israel's Prime Minister Benjamin Netanyahu warned that attacks on the Gaza Strip would continue as long as they were necessary, claiming that Israel shows "special care" to avoid civilian deaths in attacks on Gaza.
Hamas' first rocket barrage on Monday night followed days of heated protests over looming evictions of Palestinian residents of East Jerusalem, prompting police crackdowns and violent clashes with security forces that left hundreds of demonstrators injured.
IDF bombing raids started soon after, seeing hundreds of strikes on Gaza, some leveling high-rise structures, including apartment blocks and media offices. The military also claims to have struck dozens of Hamas targets and assassinated several senior officials in the organization.
Hamas Chief Ismail Haniyah has stated the group repeatedly warned Israel not to touch the Al-Aqsa Mosque.