2021-June-13 10:08
Society_Culture
2021-May-17  17:20
Medical Official: Iran Self-Sufficient in Diagnosis of Coronavirus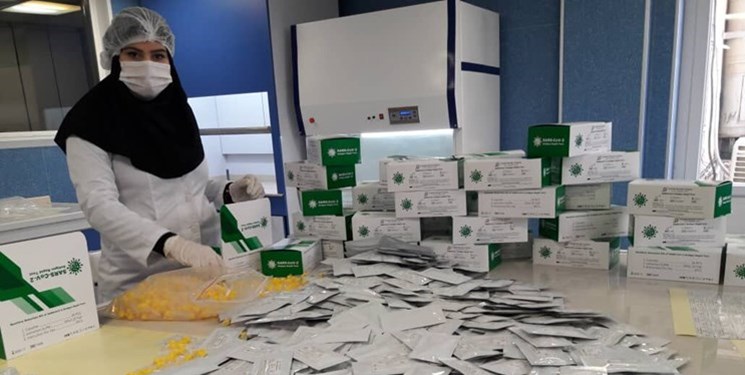 TEHRAN (FNA)- Head of Iran's Pasteur Institute Alireza Biglari said that his country has gained self-sufficiency in production of kits to diagnose infection to COVID-19 virus and is a pioneering state in developing anti-coronavirus vaccines.
"Iran is fully self-sufficient in diagnosis of coronavirus," Biglari said on Monday.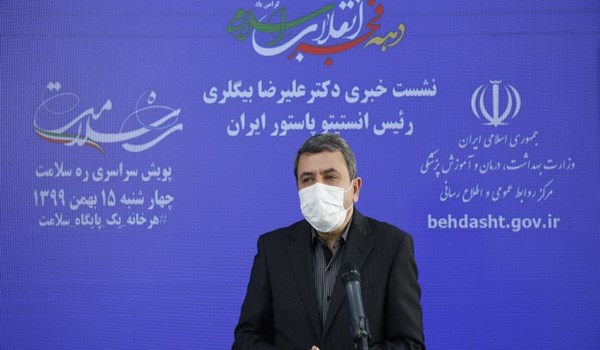 "At present, in addition to possessing the science of vaccine production, we have the domestic ability to evaluate the quality of vaccines. Iran is one of the leading countries in the production of vaccines," he added.
Biglari underlined that the Iran-made vaccines have been produced with utmost preciseness and safety.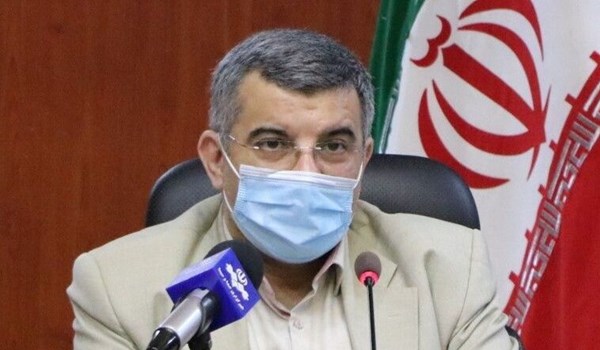 Also, Iranian Deputy Health Minister Iraj Harirchi said on Monday that the health ministry will provide two coronavirus vaccines to all Iranians, adding that they will be supplied through imports and domestic production.
Head of the Headquarters for Executing the Order of Imam Khomeini Mohammad Mokhber announced last Tuesday that HEIKO will deliver 1mln doses of home-made coronavirus vaccine to the Iranian health ministry soon.
"We will deliver one million (doses) of the vaccine to the Health Ministry by May 21, 3 to 4 million doses in June, 10 to 12 million doses in July, 20 million doses in August and we will deliver at least 30mln doses of coronavirus vaccine to the health ministry in September," Mokhber said, addressing a ceremony to unveil the first group of mass-produced COV-Iran vaccine.
Yet, he reminded that it will be the health ministry that will decide and declare the timetable for starting the public vaccination with HEIKO's COVID-19 vaccine, COV-Iran Barekat.
"Phases one and two of the human trial of COV-Iran Barekat vaccine have been successfully completed and its safety has been officially confirmed, and the third phase of clinical studies is underway in 6 cities of Iran," he added.
Also, addressing the ceremony, Deputy Health Minister and Head of Iran Food and Drug Administration (IFDA) Mohammad Reza Shanehsaz stated that "the country will have the capacity for production of 197 million doses of coronavirus vaccine by April next year", describing it as a miracle created by the Iranian scientists and experts.
Also last Tuesday, senior member of Iran's National Task Force for Fighting COVID-19 Minou Mohraz said that the coronavirus vaccine, COV-Iran, gives immunity to receivers.
"The (COV-Iran) vaccine will be presented to the market soon and it enjoys necessary factors considering effectiveness and immunity," said Mohraz, also a senior member of the team to assess the efficiency of the Iran-made vaccine.
She added that by mass-production of COV-Iran vaccine, the country will no more need imports.
The first industrial production line for the domestically-developed vaccine was launched last Tuesday with a capacity to produce 3 million doses a month, a medical official announced.
"Mass production of the vaccine would start as soon as the results of the third clinical test for the vaccine are confirmed by the Health Ministry," the official in charge of COV-Iran Barekat COVID-19 vaccine project Reza Mazhari said.
He also said that the second production line for the vaccine with the capacity to produce up to 17 million doses in a month is under construction and would be launched within next two months.
"Public vaccination with COV-Iran Barekat is going to start in mid-June after clinical results are confirmed," Mazhari added.