2021-June-13 09:20
Politics
2021-May-17  18:53
Iraq's Resistance Movement: Depths of Israel within Missiles' Reach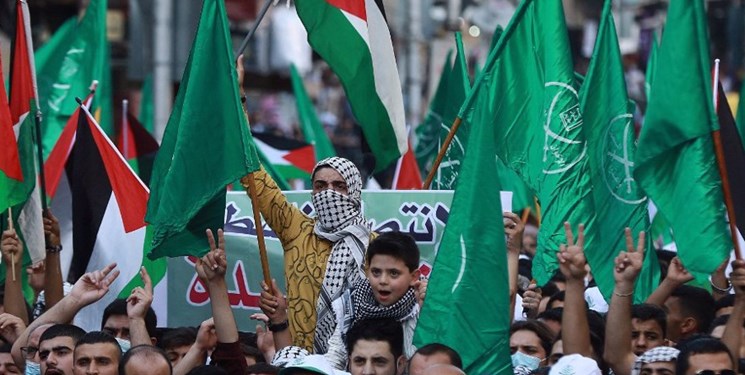 TEHRAN (FNA)- Iraq's al-Nujaba Resistance Movement voiced its readiness to provide the Palestinians with military support and underlined that it can target Israel's positions deep inside the Occupied Territories.
"We can even engage in the fight against Israel," Official spokesman of the al-Nujaba Resistance Movement Nasr al-Shammari said.
"Our weapons can hit targets deep in the occupied territories," he added.
Al-Shammari voiced his movement's firm position to support the Palestinian people with all possible means. 
"We in the Islamic resistance of Iraq won't spare any effort … to support our brothers in the Palestinian resistance and our people in dear Palestine; this is our legitimate and moral duty," he said. 
"We are ready to support the Palestinians resistance with weapons and expertise and even direct participation in the fight against that deformed entity. We have expertise and weapons that can reach the depth of that usurper entity," al-Shammari added. 
At least 198 people, including 58 children, have been martyred in the Gaza Strip since the latest violence began a week ago. Over 1,300 Palestinians have also been wounded.
Israel's Prime Minister Benjamin Netanyahu warned that attacks on the Gaza Strip would continue as long as they were necessary, claiming that Israel shows "special care" to avoid civilian deaths in attacks on Gaza.
Hamas' first rocket barrage on Monday night followed days of heated protests over looming evictions of Palestinian residents of East Jerusalem, prompting police crackdowns and violent clashes with security forces that left hundreds of demonstrators injured.
IDF bombing raids started soon after, seeing hundreds of strikes on Gaza, some leveling high-rise structures, including apartment blocks and media offices. The military also claims to have struck dozens of Hamas targets and assassinated several senior officials in the organization.
Hamas Chief Ismail Haniyeh has stated the group repeatedly warned Israel not to touch Al-Aqsa Mosque.