2021-June-15 02:29
Politics
2021-May-18  14:06
Iranian FM Lambasts US for Arming Israeli with More Advanced Weapons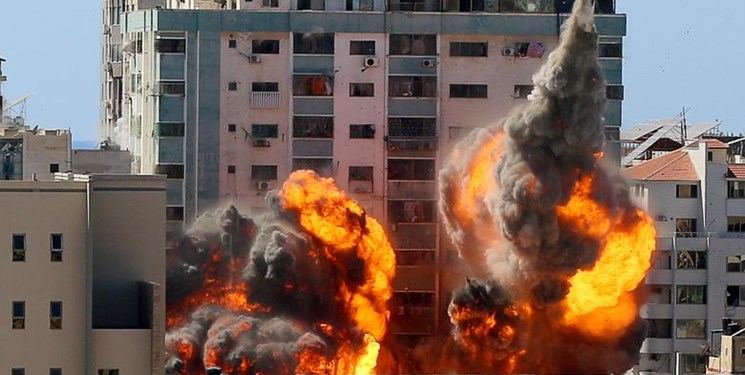 TEHRAN (FNA)- Iranian Foreign Minister Mohammad Javad Zarif slammed Washington for its blind support for Tel Aviv's crimes against humanity, and said the US delivery of "precision" missiles to Israel has enabled the Zionist regime to target more children more precisely.
Zarif said equipping Israel with precision missiles by the US has enabled the regime to massacre more Palestinian children with more precision, meantime, censured Washington's prevention of issuing any statement at the UNSC which contains the slightest criticism of the criminal acts of Israel.
As US-made munitions rain down on innocent Palestinians, US gives another $735M in "precision" missiles to Israel to kill more children with more precision.

Then US blocks the mildest possible #UNSC statement.

The world is watching as Israel & its enabler show their ugly faces. pic.twitter.com/qr8F2vDdxl

— Javad Zarif (@JZarif) May 17, 2021
At least 212 people, including 58 children, have been martyred in the Gaza Strip since Israel started the new round of crimes against Palestinians a week ago. Over 1,400 Palestinians have also been wounded.
In relevant remarks earlier on Monday, Zarif had blasted the European countries for their support for the crimes committed by the Zionist regime against the Palestinian nation.
"As I said in my speech at the Organization of the Islamic Cooperation (OIC) meeting (on Sunday), the European states' support for the Zionist regime's crimes is not acceptable at all," Zarif said.
He, meantime, blamed certain Muslim states for pursuing the policy of normalization of relations with Israel, and said, "This move has allowed the Zionist regime to commit its crimes in another form."
Zarif underlined the need for changing the policies of certain Islamic states as well as the European states towards Israel and the Palestinian issue, and said, "We should display the realities as they are and prevent the Zionist regime from implementing its policies by changing the realities and lies."