2021-June-15 01:40
Politics
2021-May-18  14:15
Iranian Vice-Speaker Blasts Reactionary Arab Regimes for Deadly Silence on Zionists' Crimes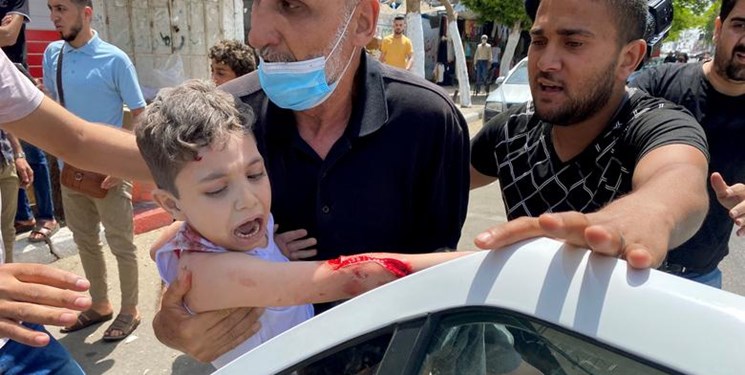 TEHRAN (FNA)- Vice-Speaker of the Iranian Parliament Amir Hossein Qazizadeh Hashemi rapped Arab reactionary regimes for their deadly silence on the killing and wounding of Palestinian people by the Israeli regime, calling them culprits in these crimes.
"The recent crimes of the illegitimate Zionist regime have once again removed the mask off the face of the unreal advocates of human rights and revealed their real nature to the world. The deadly silence of European countries that claim to support human rights and certain reactionary countries which claim to be the Arab world's leaders, as well as the international organizations and bodies, is nothing but disregard for the survival of the human race and the noble humanity causes. Therefore, by doing so, they have made themselves partners in the brutal crimes of the usurping Zionists," Qazizadeh Hashemi said in a statement on Tuesday.
"Unfortunately, certain reactionary Arab countries, with their deadly silence and double-standard policy against these crimes, did not help the innocent Palestinian people and further practically accompanied the criminal Zionists in continued crimes. Also, many of these governments have not withheld any military, financial or political assistance in support of the unbridled and brutal violence of Salafi and Takfiri groups in Syria and Iraq against Muslims," he added.
Qazizadeh Hashemi expressed sympathy with the oppressed Palestinian people and the families of the martyrs, and strongly condemned the brutal crimes of the usurping Zionist regime.
"The Zionists should know that we will witness collapse of the Quds occupying regime and their tyrant masters much sooner than they imagine," he underlined.
The Israeli military launched another series of air raids on the Gaza Strip early on Monday. Explosions rocked Gaza City from North to South in a bombardment that was heavier, wider and lasted longer than the air raids that killed tens of Palestinians and wounded dozens more on Sunday.
At least 212 people, including 58 children, have been martyred in the Gaza Strip since the latest violence began a week ago. More than 1,300 Palestinians have also been wounded.