2021-June-13 08:58
Politics
2021-May-18  18:36
Top Commander: Iran Mature in Advanced Aircraft Engine Production
TEHRAN (FNA)- Chief of Staff of Iran's Armed Forces Major General Mohammad Hossein Baqeri said that the efforts of committed specialists and scientists have made Iran mature in making advanced aircraft engines.
"Iran, with the efforts of its committed specialists and scientists, has reached a maturity that is able to enter the serious field of design and production of advanced aircraft engines by relying on internal capacities and operate thousands of aircraft, UAVs and missiles with Iranian engines," General Baqeri said on Tuesday while visiting the national engine production line of the Ministry of Defense Air Force Organization.
"Aircraft engines are one of the most important parts that few countries are able to produce," he added.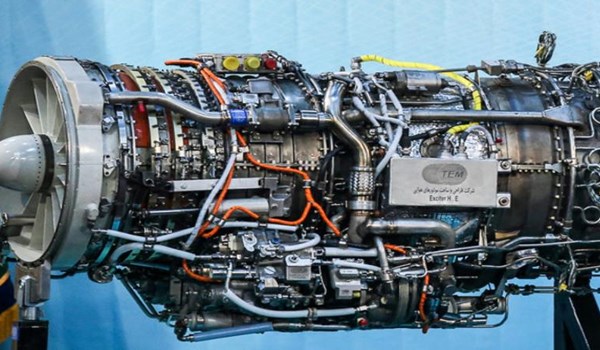 "Undoubtedly, enhancing the country's defense power is a key component of strengthening and the aircraft engine design and production industry is also one of the main components of this issue," the senior commander stressed.
In relevant remarks in early March, Defense Minister Brigadier General Amir Hatami said that Iran's Armed Forces have defeated the enemy by relying on domestic power, optimizing defense equipment and indigenizing weapons.
"The Islamic Republic succeeded to defeat the enemy with three strategies, namely, relying on domestic power, optimizing defense and security equipment with the current conditions, and producing domestic weapons in various fields of land, maritime, missile, and cyber warfare," Hatami said on Monday March 1 on the sidelines of delivering a number of overhauled helicopters and military equipment to the Army Air Force.
"The enemy tried to defeat Iran with two strategies of sanctions and preventing the purchase of equipment," the Iranian Minister noted.
He further said that Iran's Armed Forces, even under harsh pressures, stood on their own feet and became self-reliant in all defense areas.
"Overhaul of light, semi-heavy, and heavy military equipment by domestic experts is a low-cost and safe way to upgrade the Armed Forces' defense capabilities," Hatami explained.