2021-June-13 09:01
Politics
2021-May-18  18:37
Official: Palestinian Missiles Smallest Response to Israeli Oppression
TEHRAN (FNA)- The missiles shot by Palestine onto Israel are the least response to 70 years of Tel Aviv's oppression, Secretary General of World Forum for Proximity of Islamic Schools of Thought Hamid Shahriari said on Tuesday.
"The missiles that Palestinians are shooting against Israel are the slightest answer to over 70 years of oppression and aggression," Shahriari said, adding that resistance is the only way for Palestinians.
He advised Zionist citizens to return to their own lands.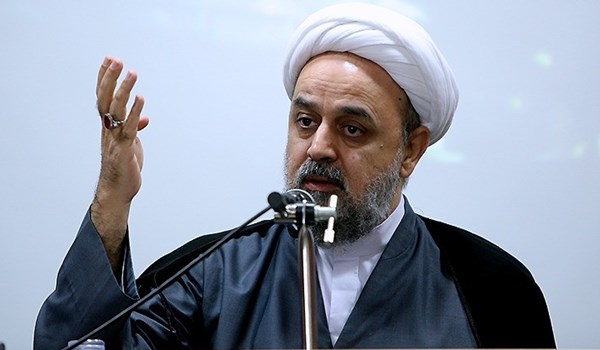 The official stressed that the Israeli regime spares no efforts to occupy more Palestinian lands.
Shahriari called on the Islamic states to cut ties with the Zionist regime.
At least 212 people, including 58 children, have been martyred in the Gaza Strip since Israel started the new round of crimes against Palestinians a week ago. Over 1,400 Palestinians have also been wounded.
In relevant remarks on Tuesday, Head of Iran's Strategic Foreign Relations Council Seyed Kamal Kharrazi said that Israel will stop its criminal attacks against Palestinians only through resistance
"The only way to completely defeat this criminal regime and change the apartheid regime to a democratic one is to continue the resistance of the Palestinian people and the support of the freedom-seekers of the world for Palestinians' struggles," Kharrazi said.
"The UN Security Council has once again proved its inefficiency due to the obstructionism of the US and the pro-Zionist powers," he stated.
The official said that respecting the Palestinians' demand is the only solution to the current situation.